Promoting a new approach to data protection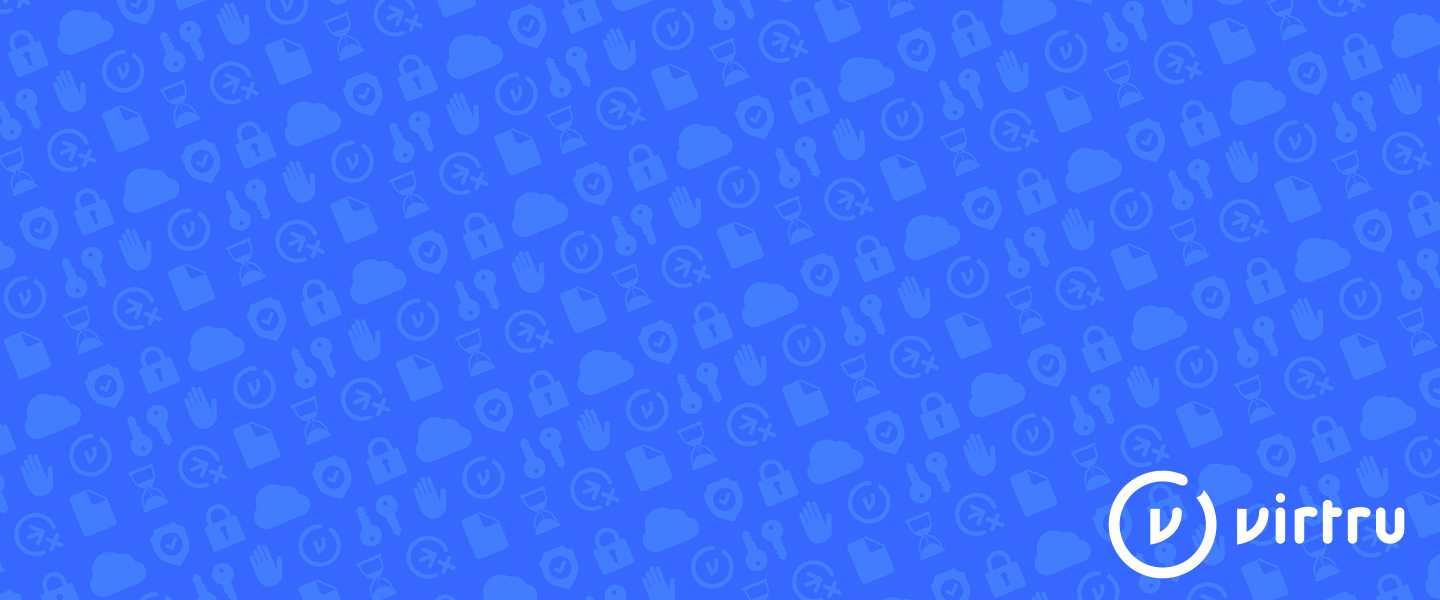 Facts & Results
48% increase in impressions, year-over-year
68% increase in traffic, year-over-year
Ranking for over 1,800 keywords on page one
Generated 50 pieces of coverage over a 6-month period in key publications
Our Role
Public relations
Search engine optimization (SEO)
Digital advertising
Content strategy & development
Visit / In Action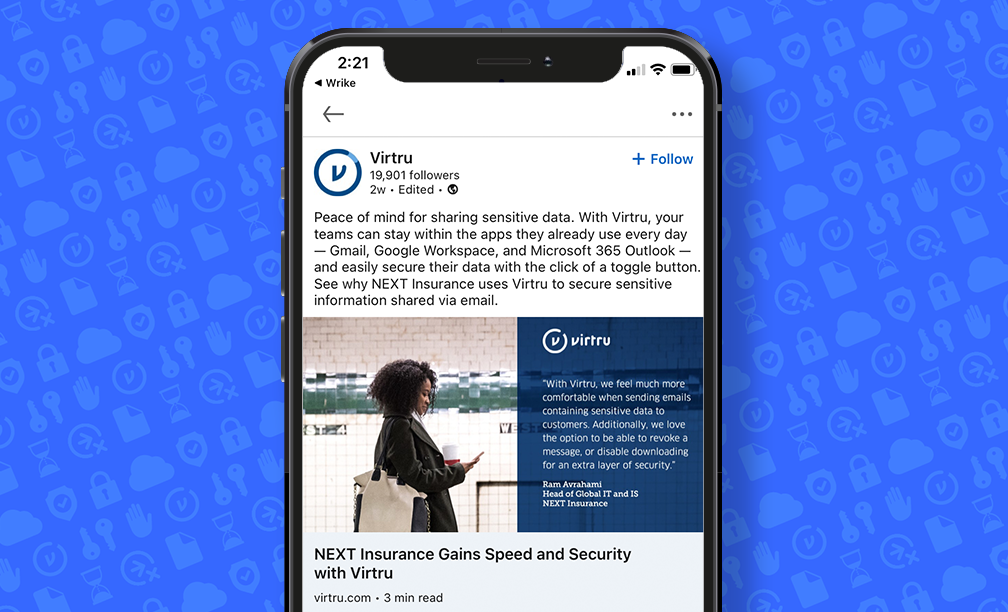 Goal
Improve brand awareness and lead generation for Virtru.
Our approach
REQ has increased Virtru's brand awareness and leads with a multipronged approach including search engine optimization (SEO), public relations, and digital advertising.
We executed our digital marketing strategy to reach decision makers and convert them into booking a demo. We customized creative and copy for specific audiences and have created more than 140 ad groups. Public relations efforts focus on demonstrating Virtru's momentum and position as the global leader in data protection. We have helped Virtru win multiple awards and have driven thought leadership coverage in key publications.
Demo request conversions and market share have increased, with impressions and traffic increasing 48% and 68% year-over-year, respectively. Organic traffic is also consistently increasing, with over 1,800 keywords ranking on page one.