Increasing accessibility for prescription medicines across America
Facts & Results
10.5 million patients connected with assistance programs
18.1 million website visits in 11 years
Our Role
Website design & development (Drupal)
Mobile application design & development
Search engine optimization (SEO)
Advocacy community building & management
Business intelligence dashboards & analytics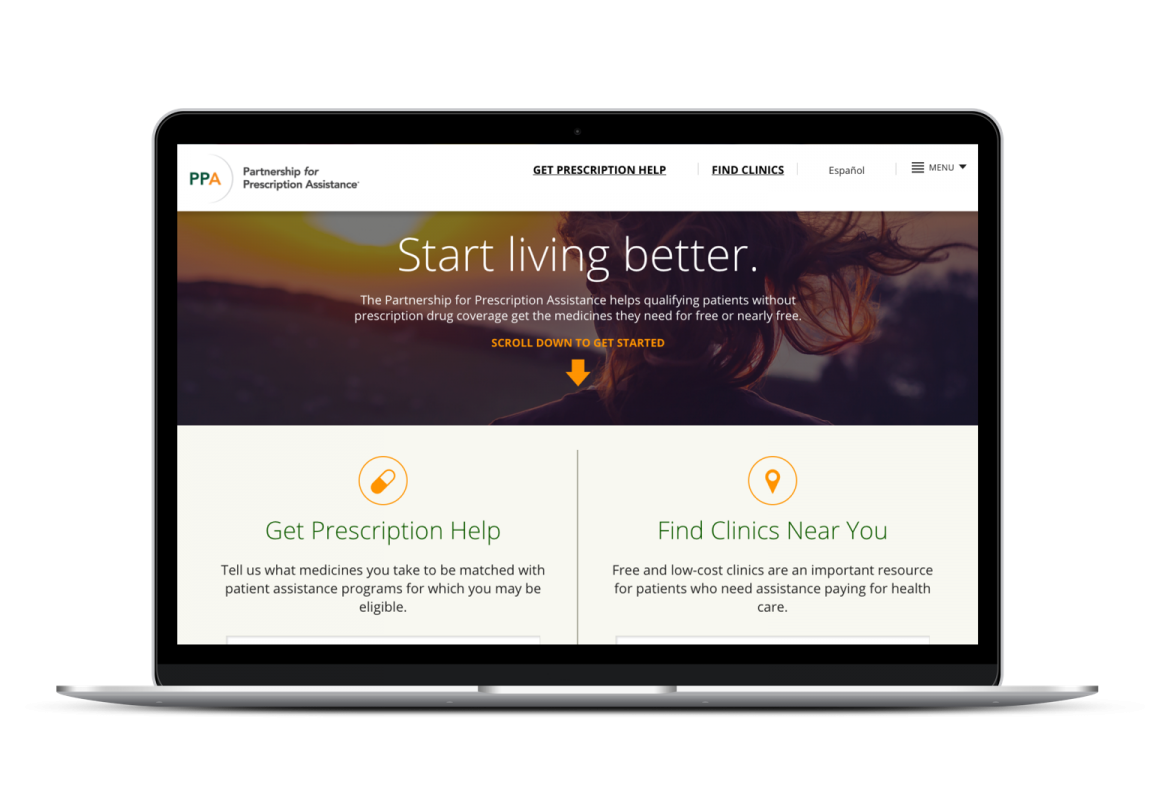 Goal
Create and modernize PhRMA's Partnership for Prescription Assistance (PPA) within all digital touchpoints - social media, website, and other online resources - to transition as much consumer traffic as possible away from call and postal fulfillment centers.
Our approach
REQ partnered with the Pharmaceutical Research and Manufacturers of America (PhRMA) to create and manage the Partnership for Prescription Assistance (PPA). REQ worked with PhRMA over a decade-long relationship to continually refine and improve the PPA platform, pparx.org, to better serve patients and meet their needs for free- and low-cost medicines. 
REQ also equipped PPA with creative content, messaging strategies, and technical resources, such as a free clinic finder, to drive patient interest and inspire engagement. This strategic approach influenced PhRMA's continuing focus on becoming a global leader in health messaging.