Empowering small business owners and e-commerce advocates
Facts & Results
Main Street has grown to more than 1.1 million U.S. members since launch
More than 1 million letters were sent to Members of Congress within one week
More than 5.1 million unique visitors have accessed the Main Street website
More than 1.5 million impressions from social advertising in one year
Our Role
Integrated marketing strategy
Grassroots community building & management
Social media strategy & management
Website design & development (Drupal)
Multilingual microsite design & development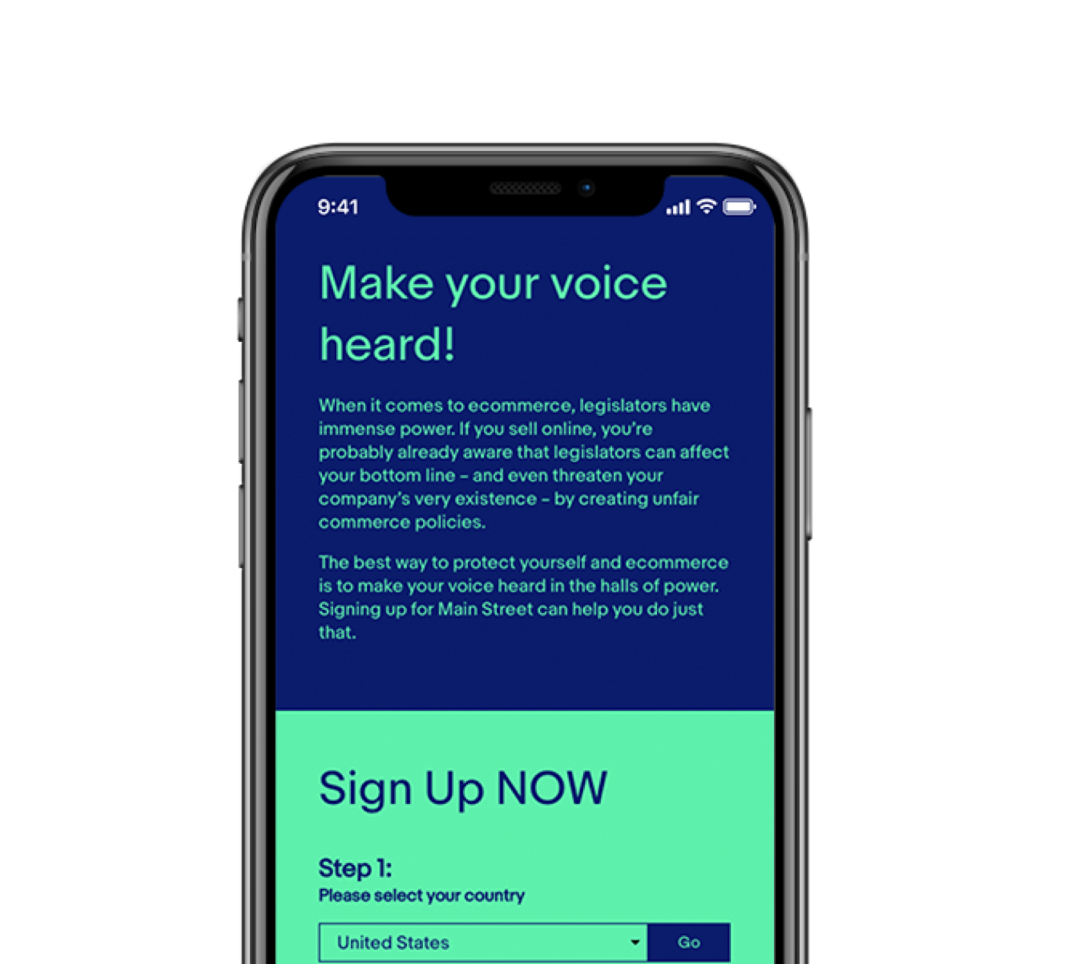 Goal
Develop a global grassroots community of eBay sellers and equip and empower them to understand government policy issues, make their voices heard, and enact change.
Our approach
REQ developed a sophisticated digital strategy to build eBay Main Street into a vibrant community of advocates. The community has grown to more than 1.1 million members since launch.
We crafted a strategy that allows members to quickly and easily take action to contact their policy makers through different channels, from letters to petitions, tweets, and calls and weigh in on issues ranging from net neutrality and cybercrime to Internet sales tax and global trade.