Supporting mission-critical initiatives on all seven continents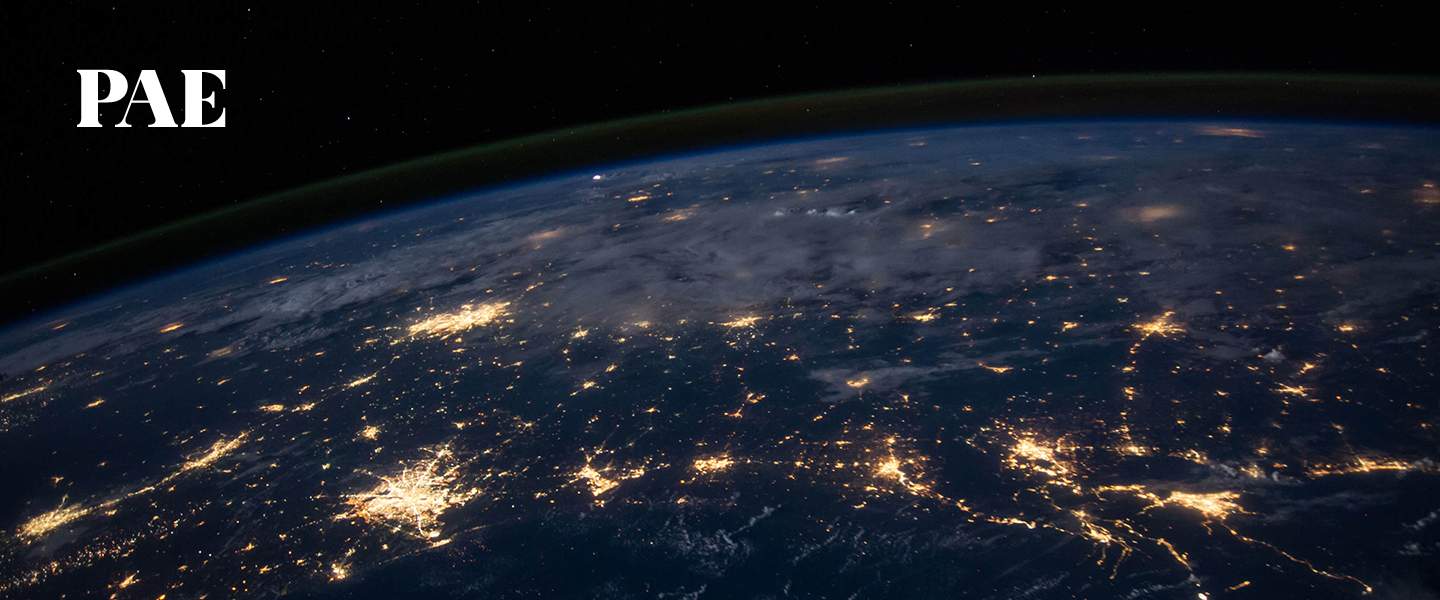 Facts & Results
Acquired and taken public in 2020
541,000 impressions from out-of-home (OOH) advertising
Our Role
Brand strategy & identity
Website design & development (Drupal)
Content strategy & development
Out-of-home (OOH) advertising
Visit / In Action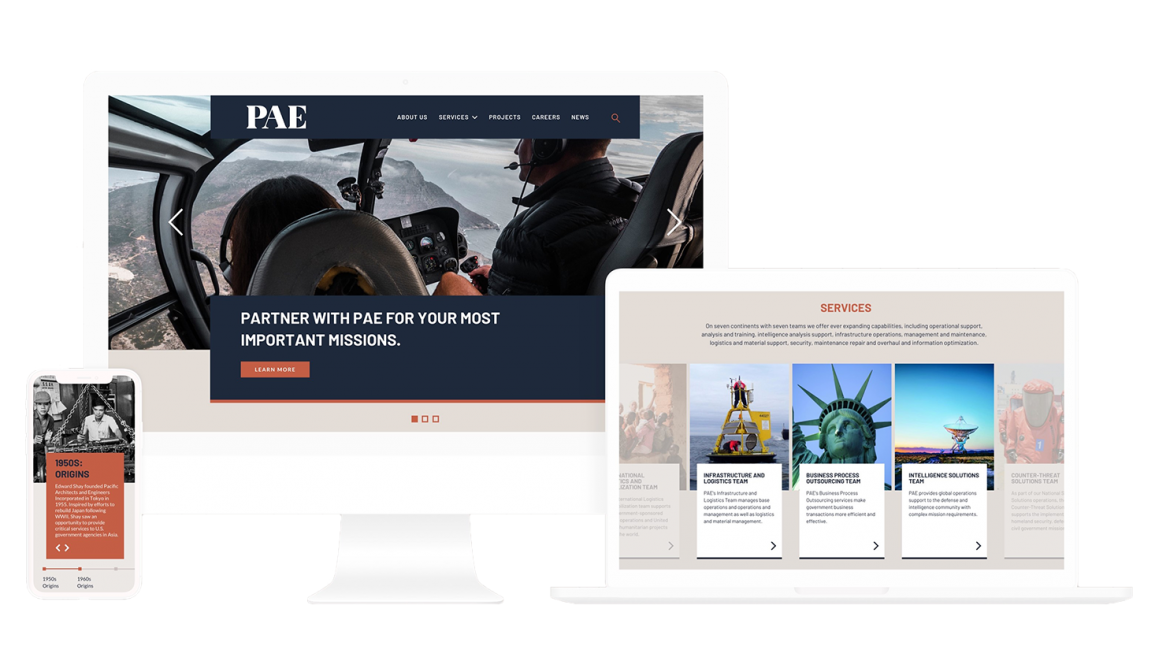 Goal
Re-establish the PAE brand, founded in 1955, to better articulate the company's legacy and ambitions.
Our approach
After researching the crowded but nuanced government contract landscape, REQ positioned PAE as a steadfast partner with a legacy of delivering precise results. We then developed a content strategy to properly articulate their reliability, refreshed their logo, and modernized the visual system.
Built in Drupal, PAE.com effectively illustrates the company's dynamic breadth of services, unmatched geographic presence on all seven continents, and history of delivering results for the United States' most critical missions.
To introduce the brand to a key audience—the United States government—we coordinated a "Metro Takeover," outfitting the Pentagon Metro station with PAE advertisements, which generated over 541,000 impressions in a four-week period.