Golden Gate Hotel & Casino
Re-establishing an iconic Las Vegas destination
Facts & Results
64% increase in organic site traffic, year-over-year
Over 69,000 unique pageviews on blogs
291 high-volume keywords in the top 20
15 featured Google search snippets
Our Role
Search engine optimization (SEO)
Analytics
Content strategy & development
Creative services
Visit / In Action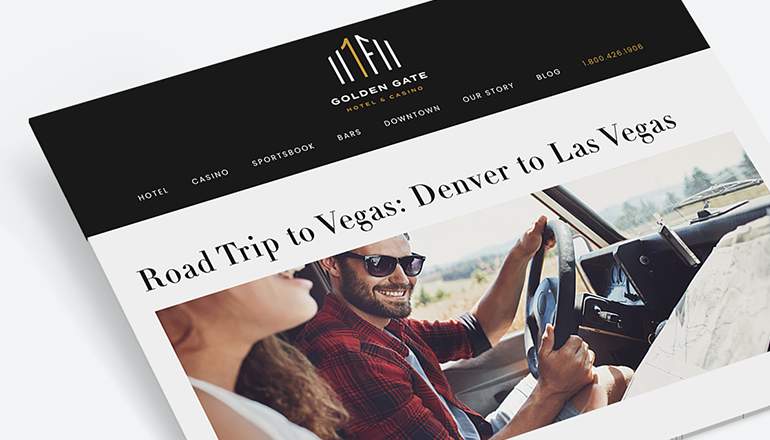 Goal
Drive online bookings by boosting awareness of Golden Gate Hotel & Casino with visitors' geographic data.
Our approach
REQ developed and executed an organic search campaign that prompted visitors to book on Golden Gate Hotel & Casino's own website as opposed to third-party booking platforms. 
With the goal of increasing brand awareness and keyword rankings, our analytics team leveraged site users' geographic data to provide content recommendations, including targeted pieces of content for high-traffic locations within driving distance of Las Vegas. We created the "Las Vegas Roadtrip Series" consisting of points of interest on travel routes from high-ranking regions and cities with Google Maps to engage visitors before they even entered the property.
These tactics resulted in significant spikes in site traffic and search engine results page (SERP) rankings.