Solidifying a brand leader in outcome-driven government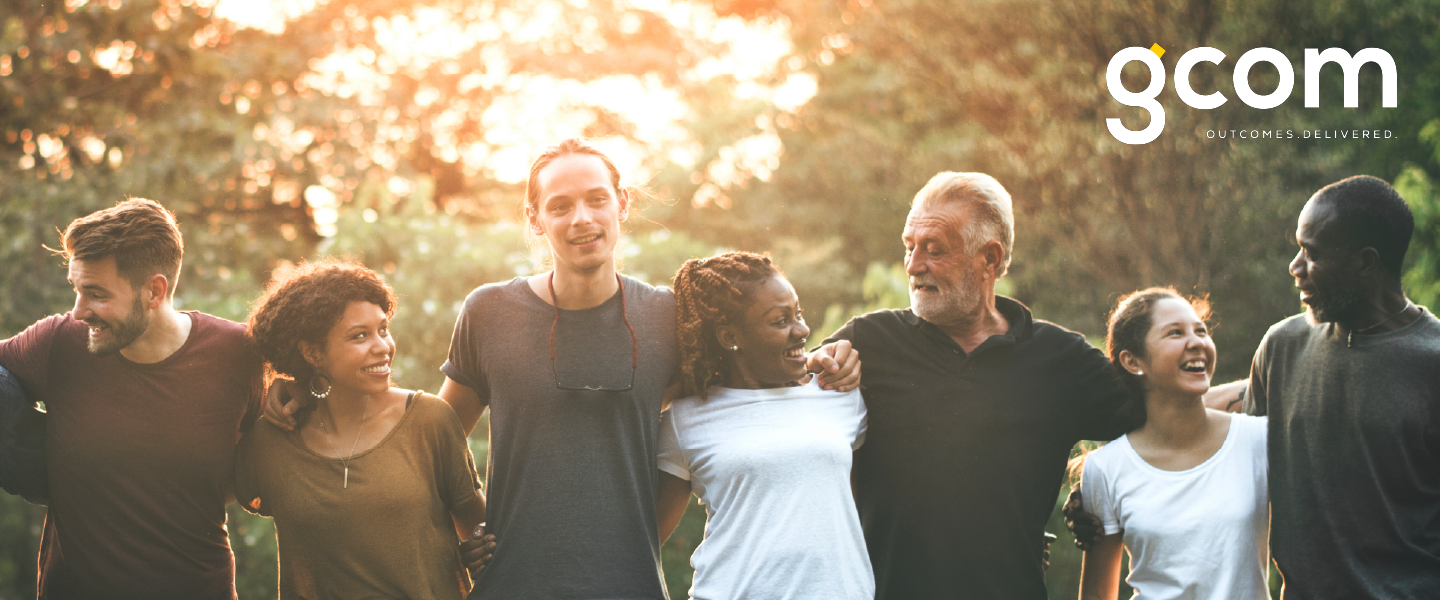 Facts & Results
Increased media coverage by more than 100%
Increased high-value content by 133%
Secured valuable media coverage and won multiple awards
Branded and supported the launch of the Framework for Addiction Analysis and Community Transformation (FAACT)
Supported the launch of GCOM's self-sovereign identity product
Promoted the Commonwealth of Virginia's Analytics System for Trafficking (VAST) designed to inform efforts to combat human trafficking
Our Role
B2G public relations
Content strategy & development
Web management
Visit / In Action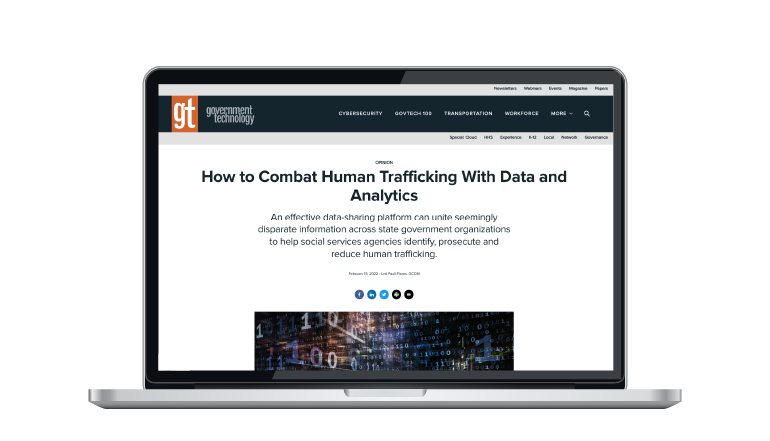 Goal
Position GCOM as the leader in outcome-driven government and build awareness of their growing product and data analytics portfolio.
Our approach
We drafted numerous press releases to highlight acquisitions, new partnerships, contract wins, milestone announcements, and award wins. We developed multiple blog posts and articles to demonstrate GCOM's thought leadership related to their data and analytics capabilities and community health analytics, identity, and public safety products. All content was search engine optimized to improve GCOM's website's visibility.
Our team has recently supported two campaigns: the launch of GCOM's decentralized identity for government (DIG) product and the promotion of GCOM's work in Virginia to combat human trafficking using a data-driven approach.