Reimagining the bestseller list and introducing it to readers
Facts & Results
45% better-than-average performance for geo-fenced ads
30% increase in product recollection, double the YouTube industry standard
Brand introduction videos earned a Gold Horizon Interactive Award
Our Role
Brand strategy & identity
Video
Creative services
Search engine marketing (SEM)
Digital advertising
Visit / In Action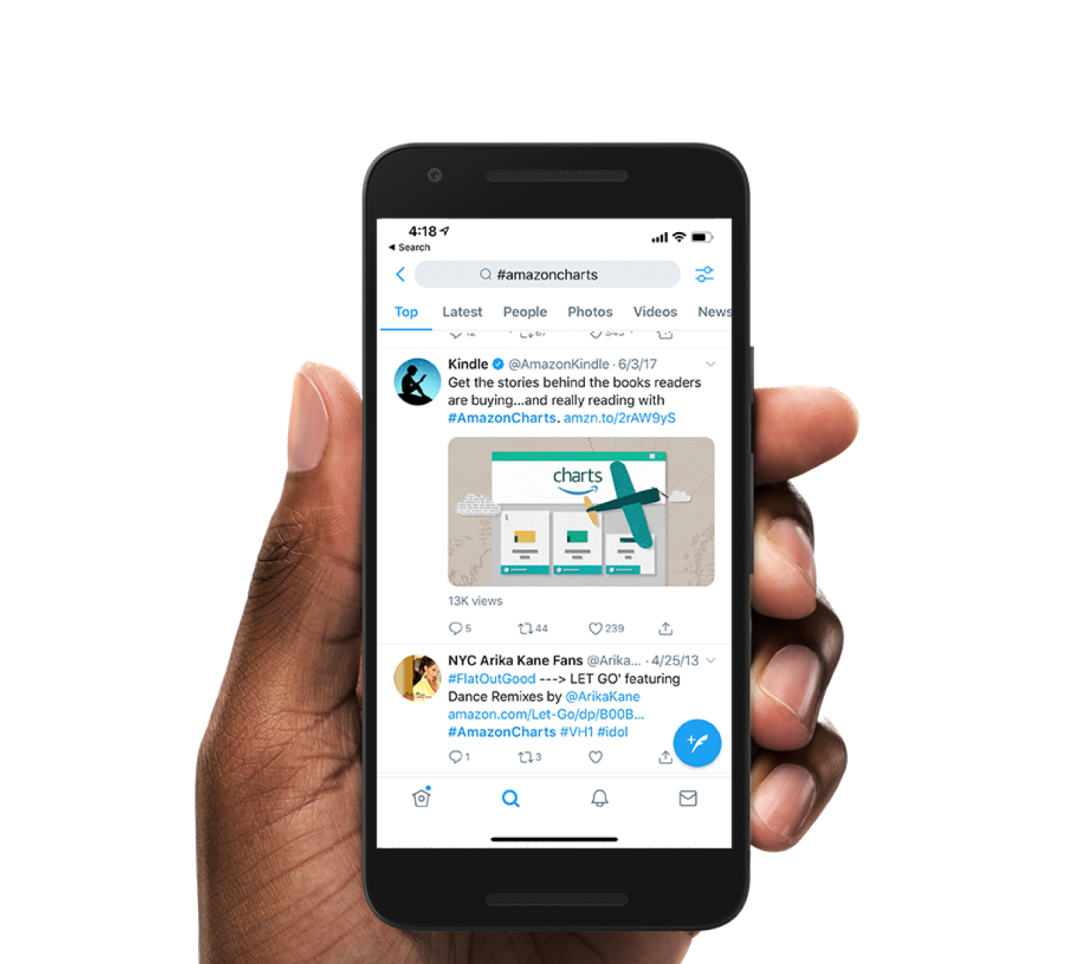 Goal
Design and develop Amazon's flagship, weekly authoritative book lists with data only Amazon can provide while amplifying the brand with digital advertising.
Our approach
REQ developed the Amazon Charts brand to be versatile while still meeting Amazon's overarching guidelines. To introduce this brand to the world, REQ created animated videos and digital ads in collaboration with Amazon's internal creative team.
REQ A/B tested imagery and ad copy and geo-fenced the largest book conference of the year so that individuals within a certain radius would see ads introducing Amazon Charts to the world. These ads followed individuals for 30 days after the conference with click-through rate (CTR) exceeding the benchmark by 45%. Publishing houses exceeded average CTR by 43% and a Google Brand Lift study showed a 30% increase in product recollection, exceeding the YouTube industry standard of 15%.