REQ Wins Four at 2019 W3 Awards
Washington, DC - October 7, 2019 - The W³ Awards have selected REQ and three of our clients as 2019 winners.
The W³ Awards is the leading online awards competition that honors digital marketing campaigns such as websites, web marketing, video, mobile sites/apps, and social content. The W³ Awards are administered by the Academy of Interactive and Visual Arts (AIVA), an elite network of top-tier media professionals. This year, REQ was recognized with a Gold distinction for our brand and digital activation of Coro, a one-of-a-kind payment platform that lets users convert Gold (XAU) to US Dollars (USD) and vice versa. REQ earned Silver for our work with the Wine & Spirits Wholesalers of America (WSWA), the iconic DC restaurant Cafe Milano, and our own website redesign.
About Our Winners
Coro
Coro enables members to easily send and receive two currencies: Gold and US Dollars. It gives users direct control over their money – regardless of any economic instability – using Coro's proprietary decentralized ledger technology.
REQ developed an integrated go-to-market campaign comprised of brand strategy, content, and website design. The W³ Awards selected Coro's website as a Gold recipient for its user-friendly design and ability to educate media, influencers, and consumers on the product offering. Earlier in 2019, Coro earned a Horizon Interactive Award.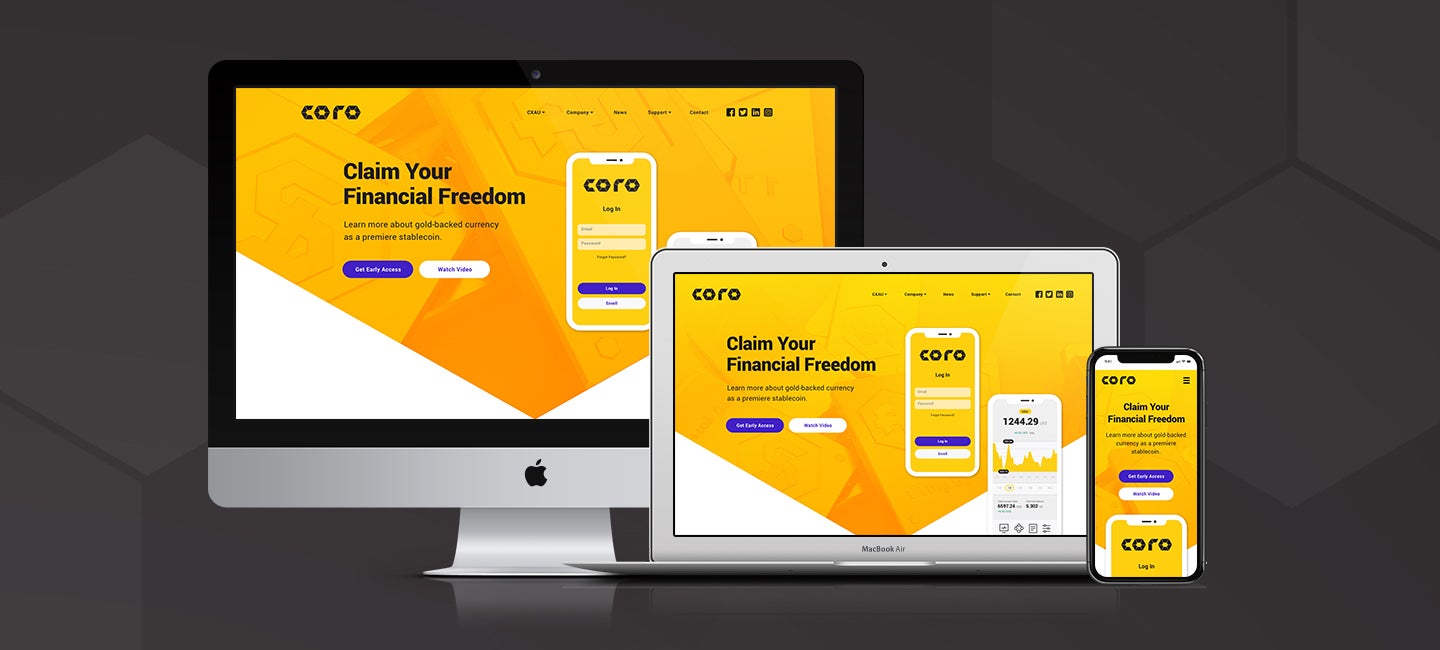 WSWA
Wine and Spirits Wholesalers of America (WSWA) is the only national membership organization for wine and spirits distributors that advocates for legislation affecting the industry.
REQ's work for WSWA received a W³ for reimagining the association's messaging strategy and amplifying it through their digital properties. REQ's strategy equipped WSWA with a content platform that clearly presents the industry's major issues for all key stakeholders. In addition to the W³ Award, our work for WSWA has also earned a Horizon Interactive Award.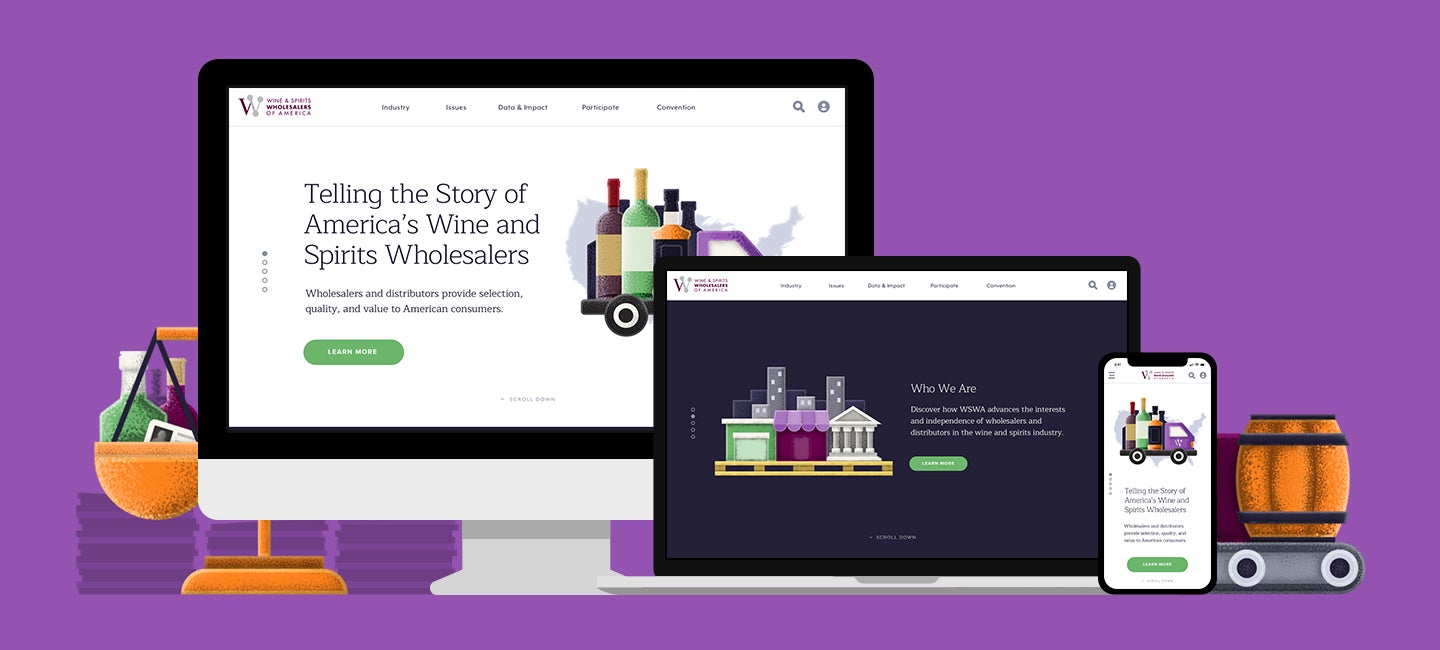 Cafe Milano
For over 20 years, Cafe Milano has been a venue for DC's most influential figures to enjoy fine Italian fare and exceptional service. In 2016, the famous restaurant expanded with a second location at the Four Seasons Hotel in Abu Dhabi. 
With an attractive and user-friendly design, REQ refined Cafe Milano's brand and updated its website to match the restaurant's impeccable service and cuisine.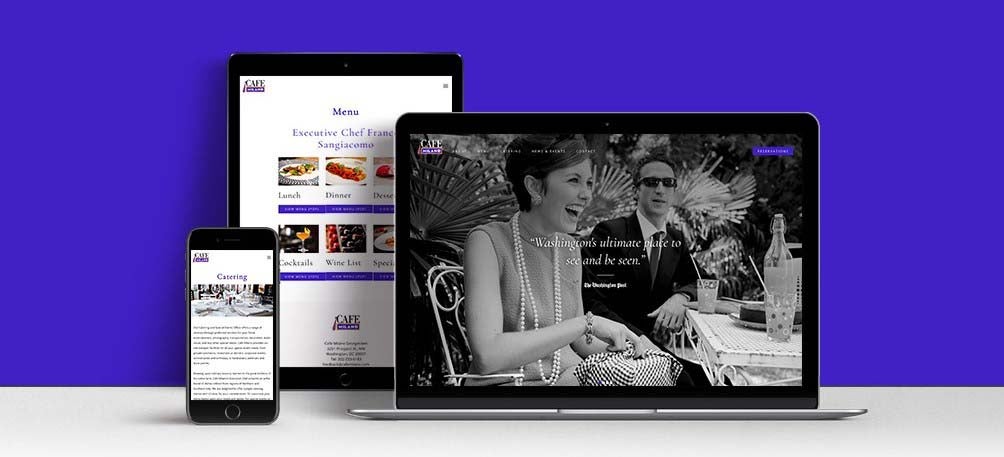 REQ
REQ is a full-service digital marketing agency with offices in DC, Tysons, New York, San Francisco, Boston, San Diego, and Las Vegas. In 2019, REQ acquired Northern Virginia-based Public Relations firm SpeakerBox, along with West Coast digital marketing firm Internet Marketing, Inc. (IMI). With expanding influence, we excel at helping clients all over the world own what's next.
In line with rapid growth, it was opportune to update our website to better articulate our diverse range of services to prospective clients and job applicants. The reimagined req.co site highlights our extensive experience in multiple industries, nations, and languages while sharing insights from our expert marketers and providing an effortless path to get in touch with our team.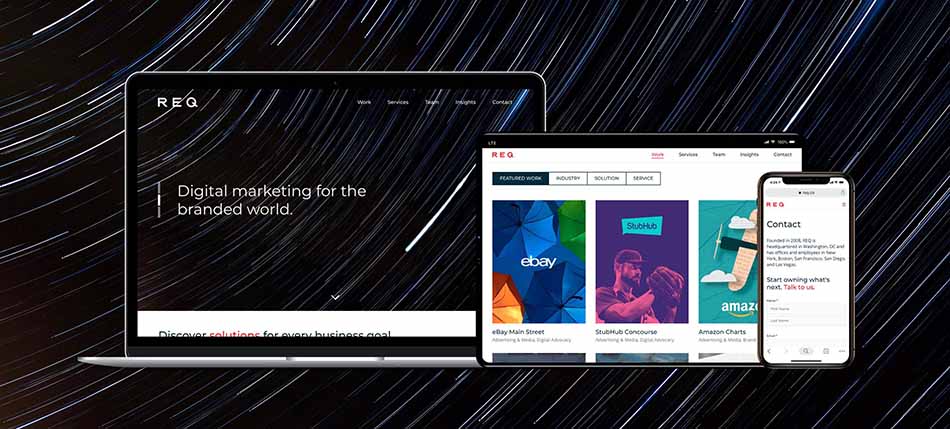 About the W3 Awards
The W³ Awards celebrates digital excellence by honoring outstanding websites, web marketing, video, mobile sites/apps & social content created by some of the best interactive agencies, designers, and creators worldwide. Simply put, the W³ is the first major web competition to be accessible to the biggest agencies, the smallest firms, and everyone in between. Small firms are as likely to win as Fortune 500 companies and international agencies.
The W³ is sanctioned and judged by the Academy of Interactive and Visual Arts, an invitation-only body consisting of top-tier professionals from a "Who's Who" of acclaimed media, interactive, advertising, and marketing firms. AIVA members include executives from organizations such as AgencyNet, AvatarLabs, Big Spaceship, Block Media, Conde Nast, Disney, The Ellen Degeneres Show, Fry Hammond Barr, Microsoft, MTV Networks, Polo Ralph Lauren, Sotheby's Institute of Art, Wired, Yahoo!, and many others.
Learn about the W³ Awards, and check out more of REQ's award-winning work.