Fostering community around a humanitarian cause
Facts & Results
2.5x return on ad spend (ROAS)
Exceeded fundraising goal by more than 150%
Gartner Communications Award Winner
2x Horizon Interactive Award Winner
Our Role
Brand strategy
Website design & development (Webflow)
Content strategy & development
Video production & animation
Social media advertising
Search advertising
Visit / In Action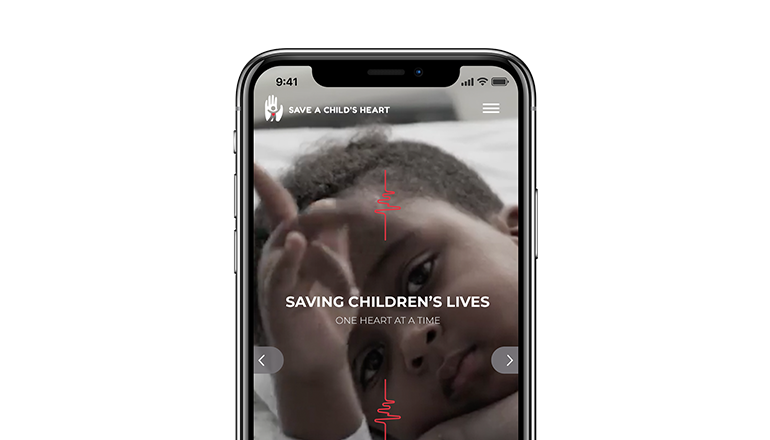 Goal
Streamline Save a Child's Heart's online presence to increase awareness and differentiation.
Our approach
REQ transformed SACH's digital foundation, expanded their touchpoints, and built a community dedicated to bringing exceptional medical care to children who need it the most.
REQ maintained a central focus on video, social, and experiential development. With the launch of "Heartfelt Courage," a new brand platform that captures the courageous stories of children helped by SACH, REQ's efforts resulted in a 2.5x return on ad spend (ROAS). This campaign won a Gartner Communications Award for Excellence in Digital, Social, and Mobile Communications as well as two Horizon Interactive Gold Awards for Advocacy Website and Video.