The State of Search: Local Search Features
Algorithm Updates
Possible Updates
High volatility was reported by our algorithm sensors from June 20 to 23 followed by another spike shortly after around June 27 and 28, leading the search community to speculate that an unconfirmed algorithm update may have occurred. Upon closer evaluation, the SERP fluctuations do not appear out of the norm. We can mostly attribute the recent changes experienced in the search results to residual impacts of the May 2022 Core update which completed its rollout on June 9, as well as to seasonality.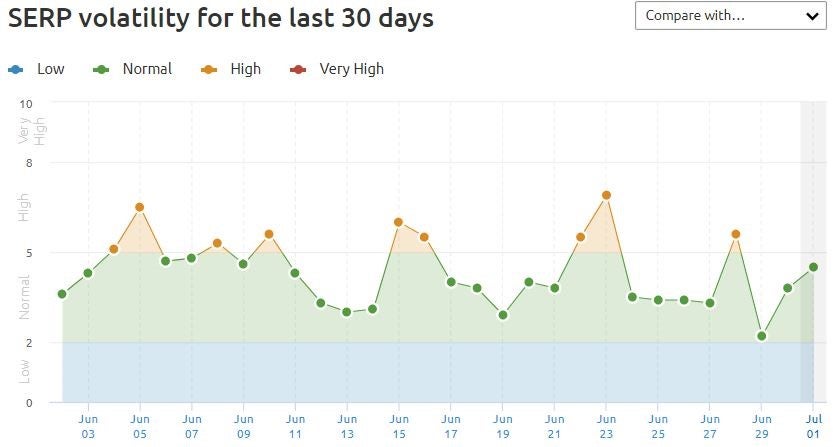 May 2022 Core Update Analysis
Like previous core updates, the May 2022 Core Update was focused on improving the way Google assesses and understands a site's content in order to produce better, more relevant results based on the intent of user queries. According to Google, some sites lost rankings not because they were doing anything wrong, but because content on other sites that had previously been under-rewarded is now performing better.
Sites that leveraged and/or demonstrated the following in their content saw improvements after the core update:
Web-readable content (i.e. uses subheaders, bulleted lists, short paragraphs, etc.)
First-hand or real-world expertise in the topic
Accurate and complete answers to users' queries
Video and images, where applicable
Trustworthiness and expertise (i.e. author is an industry professional/expert)
Google News & Tips
New Local Search Feature
Google is rolling out a new local search feature called "Find places through reviews" that displays a carousel of reviews for nearby businesses related to your query directly in the search results. If you don't have a review strategy in place already, it's time to make one.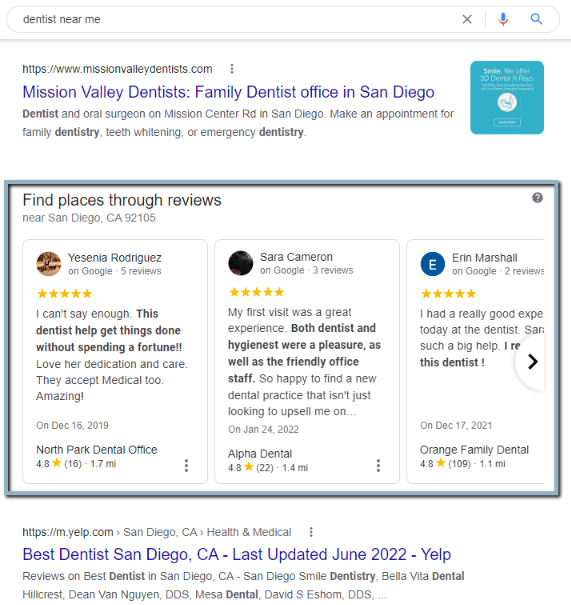 Desktop Experience
Google now bases desktop search results on a site's desktop experience and mobile search results on a site's mobile experience. Previously, the search engine predominantly referred to the mobile version of a site for indexing and ranking on desktop and mobile.
Google Search Console Data
If you notice a glitch in your GSC data, it may be a result of your verification lapsing. GSC data does not backfill once Google verification has been reinstated. 
URL Structure
Google prefers hyphens over underscores as separators in URLs. Keep this in mind when adding new page URLs to your site.
What This Means for You 
At REQ, we continue to analyze the impact of the May 2022 Update on your site and evaluate keyword rankings lost to help determine if they were due to a lack of relevancy or if the content quality is lacking compared to what Google is currently displaying in the top results for those search terms. During this time, we recommend reviewing Google's guidance on broad core updates and looking for opportunities to make your site content more web-readable, trustworthy, and comprehensive.