The State of Search: January 2020's Core Update
On January 13, 2020, Google announced on Twitter that they were releasing a broad-core algorithm update called the "January 2020 Core update." As displayed in the graph below, this update was significant and led to major fluctuations in the search results across industries: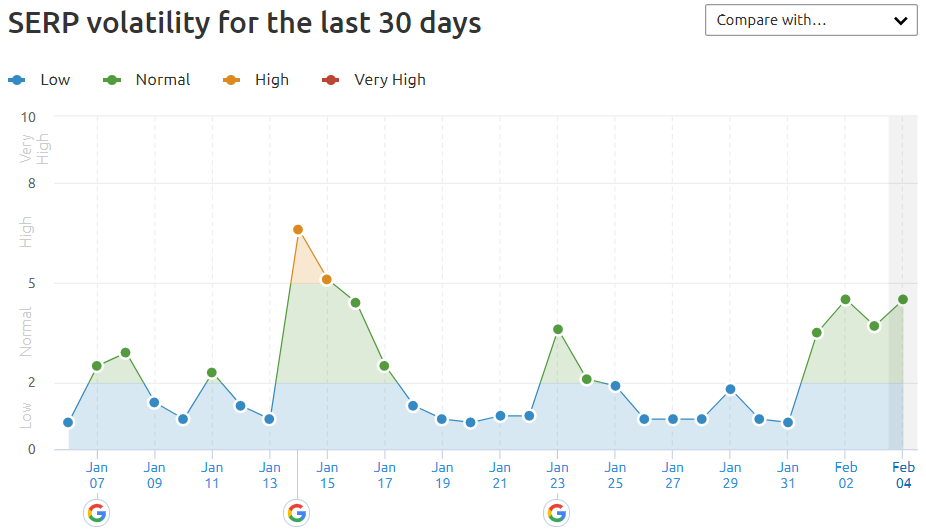 Our expertise and analysis lead us to believe that Google's ability to distinguish between high-quality and low-quality content improved with this update. Following the roll out of BERT for Natural Language Processing last October, Google can better interpret content published online and likely determine its value based on the intent of a search query. We expect these trends to continue with future updates. 
We also believe that Google may be placing an even larger emphasis on trust signals with this update. According to experts in the search community, sites that made considerable efforts to improve trust signals--both on- and off-page--experienced improvements while those that do not demonstrate trust well, experienced drops.
What does this mean for you?
As with any core update, there is nothing to change or "fix" if your site experienced drops as Google explains in its blog post on core updates. Instead, we suggest focusing on improving your site's content. REQ will evaluate client and competitor keywords that improved and compare them with those that decreased in rankings following this update. With a focus on trustworthiness, we will evaluate the quality of the content published on the landing pages and recommend ways to improve "trustworthiness" signals both on- and off-page, as needed.