How Tactical SEO Can Improve Your Digital Reputation
Author and businessman Harvey Mackay once famously said: "You can't buy a good reputation; you must earn it." However, as far as your digital reputation goes – you can certainly influence it by leveraging sound tactical search engine optimization (SEO) strategies.

First, you need to gauge where your online reputation stands at present. Perform a Google search for your name, brand, or company – and then briefly scan the first two pages of the search results. How do you feel? Did your stomach turn? Is this how you want your clients to perceive your reputation?
The truth of the matter is that the quality of these results can impact your bottom line and your ability to attract new clients or customers.

Let's look at how SEO can be used to bolster your digital reputation.
Get Social
Only the most authoritative, well-trusted websites rank at the top of Google's search results. Google, after all, wants to promote a positive, high-quality search experience for its users. Social media platforms wield this type of authority. That's why you should have as many social accounts as possible if you're looking to enhance your online reputation.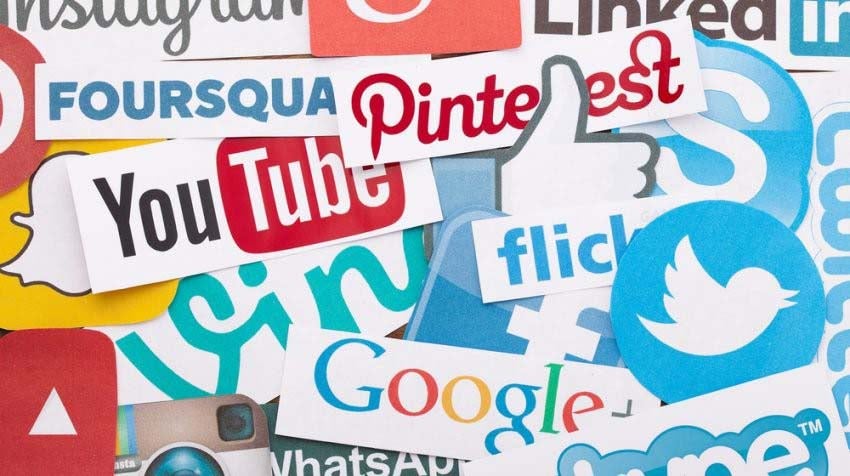 Our online reputation management (ORM) team can help you determine which social media channels are most suitable to you so that you can strategically craft a portfolio of profiles to help you rank at the top of search results for a variety of queries.
Since we experiment with many social properties, we even know that some tend to rank better than others. For instance, Crunchbase, a professional community with millions of users browsing industry trends and news, tends to perform very well in search results.
Now, do you also have a personal website of your own? A tactical SEO play you can make to improve the performance of these social profiles is to include their icons on your website—and some optimized code in the backend added to these icons may help increase their rankings in search results.
Set Up Google Alerts for Brand Mention Monitoring
A common misconception many people have is that Google's search results are set in stone. This simply isn't the case. Rankings and specific search results may fluctuate routinely. To complicate things further, rankings may even vary depending on the location of the searcher.

With Google Alerts, you can specify target keywords of interest and then receive email notifications whenever these keywords are referenced or cited in a new web article.
For instance, if your company is at the center of a lawsuit – keywords around the lawsuit and your company can be inputted in Google Alerts so that any developing news stories on the matter can be monitored and addressed accordingly.
Our ORM team has access to robust brand monitoring tools even beyond Google Alerts like the one offered by SEMRush to help monitor and diagnose your digital reputation every single day—and then prescribe effective reputational management solutions, as necessary.
Think Links
When it comes to any conversation about online reputation and SEO, backlinks will always be part of the equation. Backlinks, or inbound links, are created when one website links to another. A link on an external site pointing to one of your properties is referred to as a backlink.
Essentially, these links count as "votes of confidence" from one site to another. Generally, the more backlinks that point to your website from a variety of quality domains – the key point being quality, or authoritative ­– the greater the chance it can rank well in search results. A link from the Washington Post, for example, would carry far more weight than a link from a personal blogger.
Do you have a relationship with authoritative websites in your industry? Are you a professor, for instance, with a profile page on a .edu website? Acquiring links from these types of high-quality sites pointing to your personal website or social media sites can help lift those in the rankings—and enhance your reputation at the same time.
On the other hand, there may also be a significant amount of spammy links pointing to your web properties, and this may be harming your reputation in search results, and in a more general sense as well. We may be able to help you disavow these links so that Google avoids factoring them in its search ranking methodology. Launched in October 2012, Google's "disavow links" tool allows webmasters to discount the negative effects certain harmful backlinks may pose.
What It Means for You
This touches upon the basics of how SEO plays into online reputation management. With an estimated 1.2 trillion searches conducted per year on Google, you can bet that many of them are for your name or your company. REQ can help you understand the current state of your digital reputation and offer a variety of solutions to help you improve your credibility on the web. 

We even use our own world class in-house tools to monitor and track the progress of your online reputation over time and across search engines.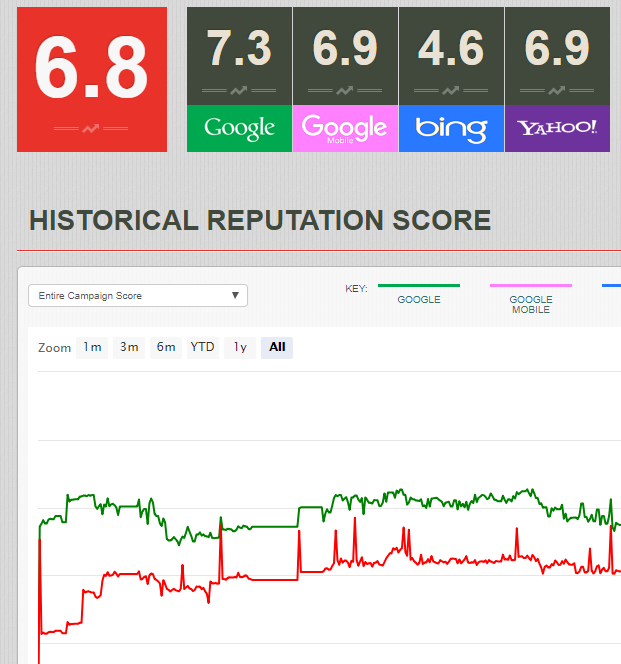 REQ has an established reputation itself as being on the cutting edge of developing sophisticated, tailored online reputation management strategies.