REQ+A Webinar: PR and Marketing Strategies for Successful Corporate Fundraising
Event Details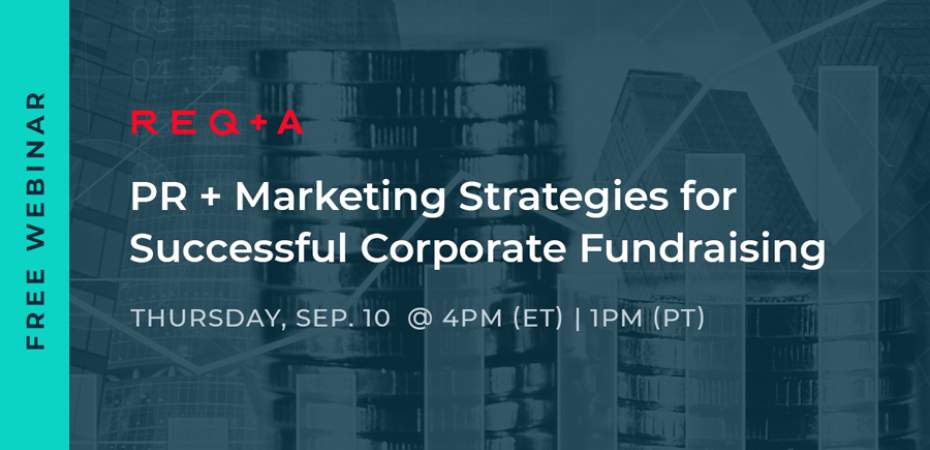 Join us on Thursday, September 10th at 4:00pm EST as REQ's EVP of PR, Elizabeth Shea, and special guest, Parag Sheth of Outcome Capital will discuss how to position your company to be successful when pursuing a capital raise. 
In this session, we'll discuss: 
How to craft the PR and marketing strategies that position your company to be successful for a capital raise
How to think creatively about value proposition and growth strategies
How to navigate the current marketplace
A little more about our speakers:
Elizabeth Shea is EVP of Public Relations for REQ bringing more than 20 years of experience in the tech PR space, helping many companies navigate the messaging and strategies of both capital raises and merges and acquisitions.
Parag Sheth is a Managing Director at Outcome Capital and serves as a Board Member of Mindshare and the Northern Virginia National Chapter of the Association for Corporate Growth for over three years. He is a venture capital investor and a trusted advisor and business partner to companies in all stages of the growth spectrum.