REQ and Vegas Chamber: Thought Leadership Roundtable Series
A collaboration of the Vegas Chamber, REQ, and Las Vegas Review-Journal, the Vegas Thought Leadership Roundtable is a hybrid format, quarterly event, designed to bring together some of the brightest minds in Las Vegas to discuss topics that matter to us all. 
Sign-up here to be alerted about future events.
Upcoming Events
Information for Diversity, Equity & Inclusion in Southern Nevada in April 2022 will be released soon.
Past Events
Our first event, Las Vegas Real Estate: Have We Moved Up a League? was held on October 14th, 2021. Our moderator Jeremy Aguero led a thoughtful discussion from our panel of prominent market leaders and experts to discuss both the private and commercial real estate landscape in Vegas. Listen here.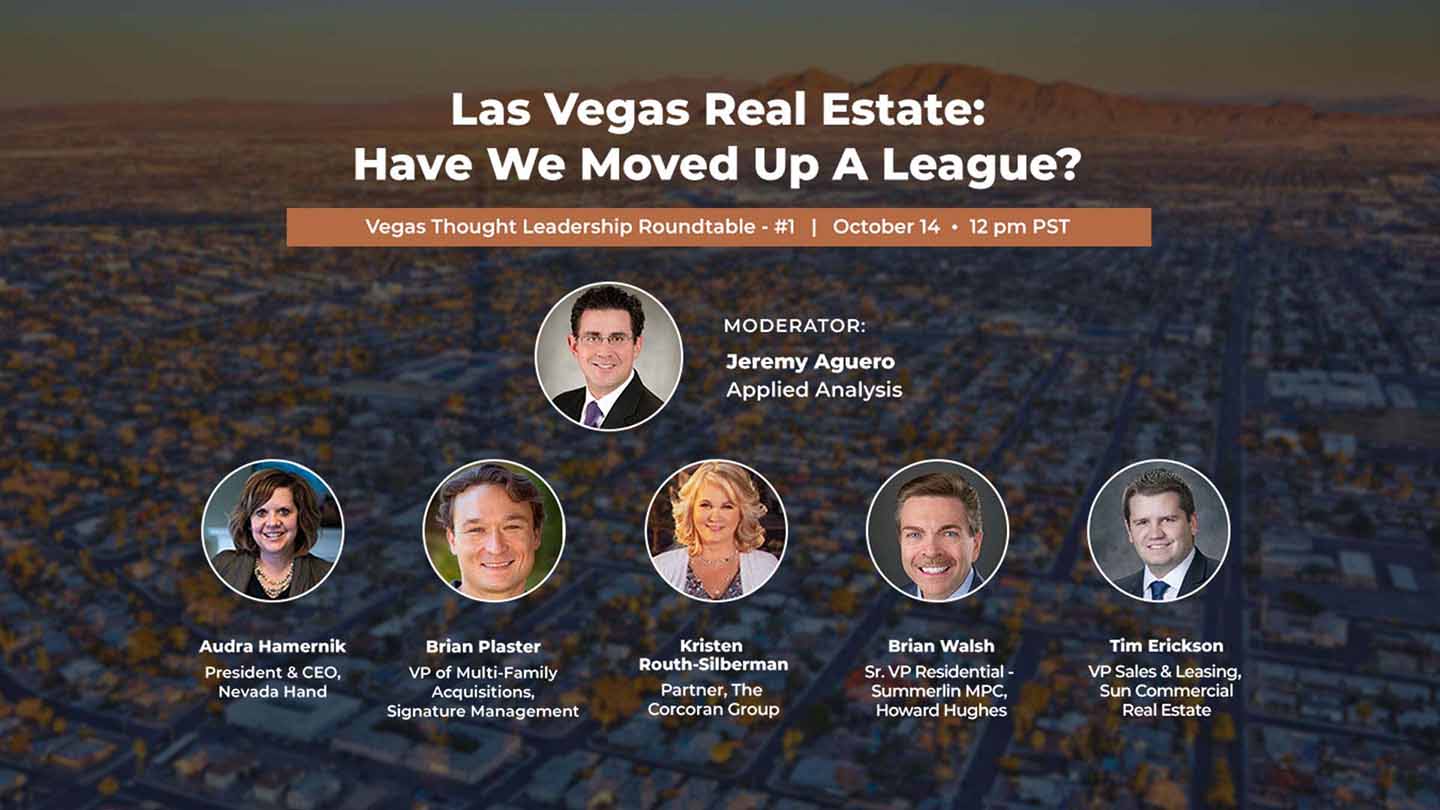 Our second event, Hiring & Retention: Lessons For a Post-Pandemic World, was held on January 26, 2022 at the Legacy Club atop Circa Las Vegas, where human resources and workforce experts offered insights on how they've been addressing the challenge over the short term and long term.
Read the Las Vegas Business Press article and watch the full webinar below.
Sponsored by Nevada State Bank and Circa Resort & Casino