The Un-Fortune-Ate Third: Why Some Fortune 100 Companies Fail Google's New Algorithm Test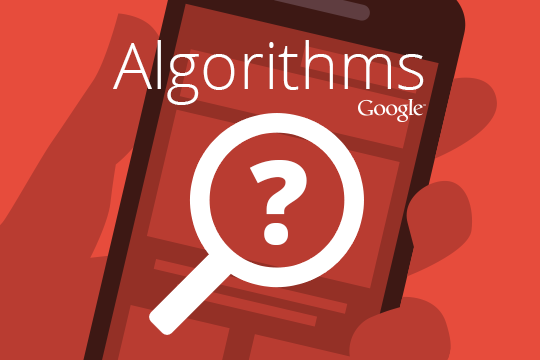 A highly anticipated Google algorithm update hits today, and websites that aren't mobile-friendly will start suffering in mobile search results. With this update, Google will use a precise set of factors to decide whether or not a site is mobile-friendly: websites that have no mobile viewport set, text that is too small, and/or content that is wider than the mobile screen - among other factors - will be penalized. According to Google, this algorithmic change will have an even larger impact than Penguin or Panda on mobile search results in all languages worldwide.
How Mobile-Friendly are the Country's Top Companies?
With this significant impact looming, we decided to take a look at the Fortune 100 to see if these companies are ready for the change. We used Google's mobile-friendly testing tool, and to our surprise, of the top 100 companies, only 67 had websites that Google considered mobile-friendly.
Of the websites that weren't considered mobile-friendly, the most common issues that Google recognized were that text was too small to read and links were too close together. In fact, of the top 20 Fortune 100 sites, five suffered from links being too close together, and four of those sites were also hurt by text being too small. Other sites that we tested suffered from not having a mobile viewport set, content being blocked, and navigational difficulty.
So, if a third of the top 100 U.S. companies have not adjusted their websites for mobile search, what does this mean for the rest of us?
A Mobile-Friendly Website Keeps You Competitive
If your personal or company website is not mobile-friendly, people searching for products or services on a mobile device are not likely to visit your site. Google will tag your site with a 'not mobile-friendly' flag on search results pages that will likely scare searchers away from clicking - that is if they even scroll down far enough to see your site in the search listings. Competitors that have mobile-friendly sites will be listed closer to the top of mobile search results and will have a pronounced ranking advantage over you.
In order to stay competitive in mobile search results, you need a mobile-friendly website. Use Google's mobile-friendly testing tool to see how Google recognizes your site. If your website is not mobile-friendly, it's time to make a change before you fall too far behind.
Mobile Optimization Can Make All The Difference
However, it's important to keep in mind that even if your site is mobile-friendly, it might not be optimized for mobile search. When a website is mobile-friendly, it renders well on mobile devices, meaning the content, text, and links are presented neatly and are easily accessible to mobile users.
Mobile search optimization, on the other hand, depends on factors like technical implementation, coding, and keyword research. Ensuring that page load time isn't slow and that images are optimized correctly for mobile is paramount to mobile search optimization.
Furthermore, optimizing for mobile search often requires more specialized fine-tuning. Search results vary based on location and device, and Google displays mobile search results that are handpicked and relevant for the searcher.
In fact, creating separate mobile sites that are properly and strategically crafted will help boost search rankings and conversion rates.
Appease Google & Please Your Site Visitors: It's a Win-Win!
Google's algorithm change will give companies of all sizes some much-needed motivation to create the sort of experience that today's users expect. If you find yourself in need of some help along the way, let us know - we have the expertise to make your website mobile-friendly and magnificent.