Think That Super Bowl Ad Was A Touchdown? Think Again
This year, brands vying for a featured spot in the Super Bowl paid a historic $5 million dollars for a placement. With 111.9 million viewers, that dollar figure makes sense for the brands that have the money to spend and the creative powerhouses to deliver ads that have become a beloved tradition for viewers.
But is it enough?
As Google puts it, "Commercials during the Super Bowl don't just make us laugh or cry — they also make us search." Google reports that with more than 7.5 million incremental searches for brands advertised during the game, this year search volume increased 40% compared with last year.
In other words, if a brand's Super Bowl ad wasn't paired with a winning search strategy, they may have done more than missed an opportunity; they may have hurt their bottom line.
Bearing this in mind, our team held a company-wide Ads vs. SEO game during the Super Bowl to see how featured brands did on their search strategy. As search results can vary by location, it is important to note that our team was constrained to results in the DC-MD-VA area which may have played a role in our findings. However, given that these brands are national in scale and DC is a huge metropolitan area, we think our comments still stand. Here's what we thought.
The Brands That Did It Well
The brands listed below aced it. For sure, there were other brands that had well-branded search results, but these three went above and beyond in anticipating the unique challenges of their brand, as well as unique opportunities.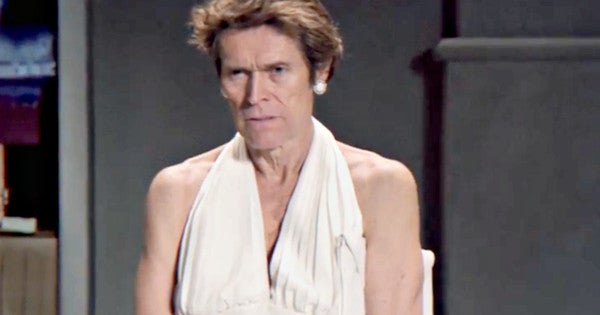 Snickers | A+ | Search term: "Monroe Snickers"
Willem Dafoe in drag? Check! But we're here for more than just the ad. When our team Googled Snickers, all the stars were aligned.
"Everything was raves — all 10 rankings. They were on Twitter exactly as the ad aired, and they had a branded ad."
Way to go, Snickers. We especially loved that Snickers was among the brands tweeting as soon as their ad aired. We've all seen what can happen if a brand waits too long to respond after a Super Bowl shout out. Snickers is definitely a brand to emulate.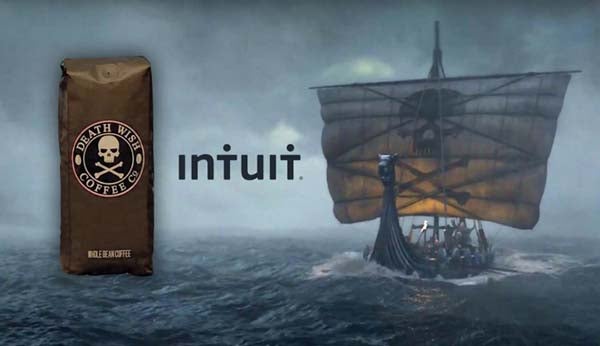 Deathwish Coffee  | A+ | Search term: "Deathwish coffee"
This was an interesting category. I have to admit to being baffled when I first saw the commercial – how can a coffee company afford a super bowl ad and why? But it all made sense at the end when the Quickbooks logo popped up. Sponsoring a small business is a great content move by Quickbooks, and we give kudos to them for their authenticity and dedication to their community. However, they've got a lesson or two to learn from Deathwish when it comes to search.According to our team,
"Deathwish Coffee nailed it with shopping listings, paid ads, and all organic listings."
Meanwhile, a search for "Quickbooks Coffee" didn't do so well. There were some organic rankings that were solid, including "5 Reasons Why Coffee Shop Owners Should Use Quickbooks" but they had a competitor ad show up in one of the top three ads. Not great, Quickbooks.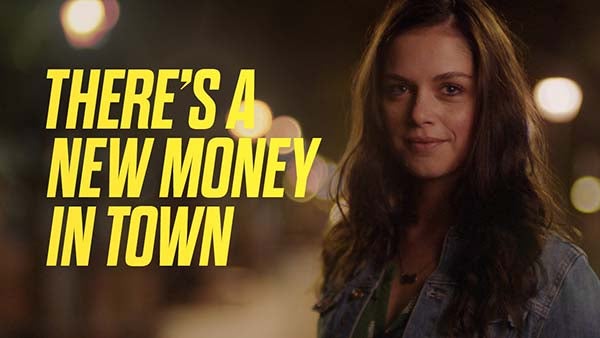 PayPal | A | Search term: "Paypal Diversity"
Full disclosure: PayPal's a client, but we did not produce their Super Bowl commercial.
As a Silicon Valley tech company, Paypal made a pretty gutsy move by running an ad about diversity. This could have been a disaster for them, but the good news is that their search rankings support their ad's claims. Well done.  
The Brands That Missed Out
But what about the flip side — who didn't do so well?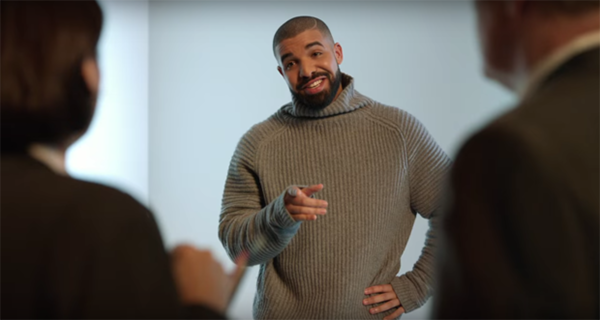 T-Mobile | D- | Search term: "T-Mobile"
I guess they were banking on people searching for the celebrities instead of the brand? Not sure that was a smart strategy, but it sort of worked. Searches for "Drake T-Mobile" and "Steve Harvey T-Mobile" brought up branded ads and positive to lukewarm buzz, as well as emphatic tweets.
So why do they get a D-? Because during the game, searching for T-Mobile brought up this headline, "T-Mobile is writing the manual on how to f*ck up the internet," swiftly followed by "T-Mobile's Unlimited Video Raises Net Neutrality Concerns."
Ouch, guys.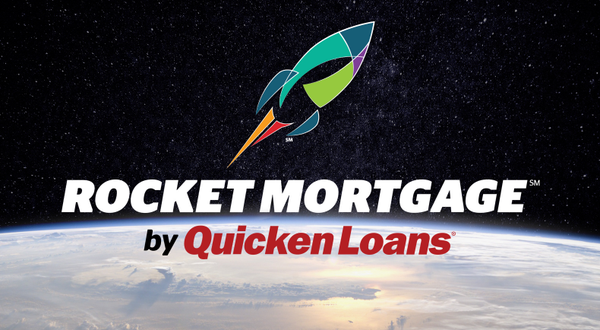 I really don't know who thought it was a good idea to write an ad about mortgages helping the economy. Did they miss the bubble? Or, better question, did the Internet users miss the connection?No such luck for Rocket Mortgage. Our team reports,
"Search page is littered with anti-tweets about the bubble, featured prominently next to a Marketwatch article, 'A mortgage in 8 minutes? Super Bowl ad says yes, but reality is more complex.'"
Looking at search results today, it's just gotten worse for Rocket Mortgage. PR nightmare.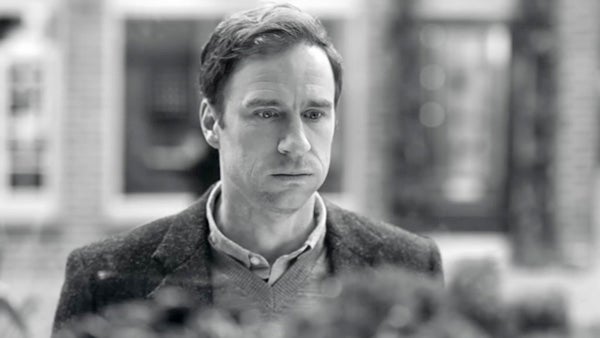 Astrazeneca, OIC is Different | F | Search term: "OIC" , "How do I know I have OIC"
At the very bottom of our list is Astrazeneca, the company that manages the OICisdifferent.com website, though you'd never know it from the ad. Our team rants,
"AstraZeneca is behind the website, but didn't run a PPC ad or have an organic result. Fail!"
Okay, we get that this was created in collaboration with nonprofits for a good cause. But if you're going to shell out for a Super Bowl ad, do it right; OIDisDifferent.com didn't rank very well, either. We used two search terms that were pretty straightforward. For "OIC" there was not a single related search ranking or paid advertisement on the first page for the group's site during the game. For "How do I know I have OIC," OICisdifferent does rank on the first page at #4, but still no paid ads. Seems like a wasted opportunity. [Note: As of today 2/10, it looks like creakyjoints.org is taking advantage of the OIC keyword for paid search. Good on them!]
So, there you have it guys! The best and the worst when it comes to brand-aligned PPC and SEO rankings. Want to share your thoughts on the Super Bowl ads with us? Drop us a line on Twitter.