Taking Home the Gold at Horizon Interactive Awards
This week, our client SemSem brought home the gold at the Horizon Interactive Awards. Currently in its 14th season, The Horizon Interactive Awards spans over 40 countries in its mission to "recognize, promote, and award the best websites, videos, online advertising, print media, and mobile applications."

SemSem, a luxury fashion brand created by philanthropist Abeer Al Otaiba, was awarded the gold within the e-commerce / shopping website category, alongside international brands like True Religion jeans. It joins the ranks of Horizon's other gold-winning websites, including brands such as Deutsche Bank, UNHCR, 20th Century Fox, and Al Jazeera.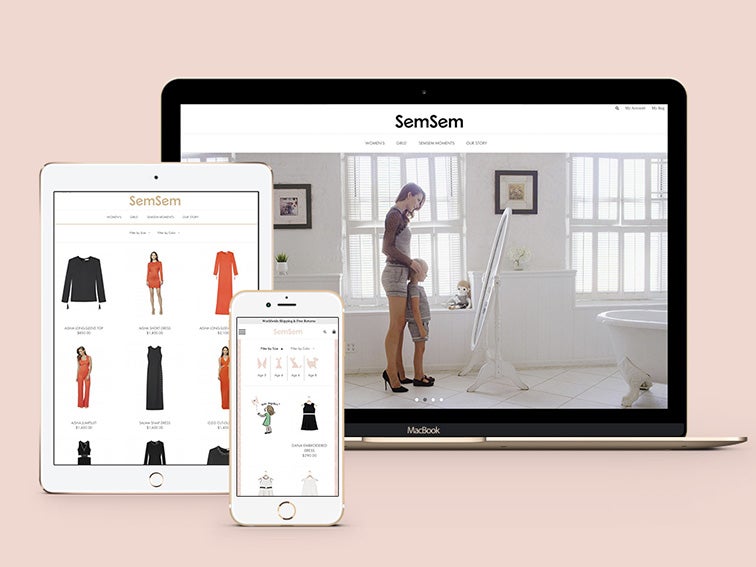 Our team developed the website infrastructure to deliver seamless transactions. Built on Drupal Commerce, SemSem.com is fully responsive and allows for seamless transactions on any platform. It also includes functions built to enhance the customer experience, such as allowing pre-orders of SemSem's latest products. Since SemSem is a collection with a conscience – it supports charities that empower women and girls across the globe – we utilized compelling copy and content to focus on telling the SemSem story. The result is a beautiful online experience that is much more than just a vehicle for selling a line of luxury pieces.
SemSem wasn't the only client to win distinction at the Horizon awards this year; our web development also netted Silver awards for eBay Main Street and the Empire State Building websites, while PhRMA and the Island of Tenerife placed in Bronze.

We're excited to see our clients' work and our web development recognized, but we know that a website is only one piece of a winning digital strategy. To learn more about our work, make sure to take a look at our case studies or drop us a line.