The State of Search: Google Wraps Up 2020 with a Core Update
On December 3rd, Google confirmed the release of a global, broad core algorithm update and named it the December 2020 Update. Like most core updates, the December 2020 Update appeared to be significant and its impact was felt within the first 24 hours as displayed in the graph below. Our sensor tools indicated major changes in the search engine results pages (SERPs) across industries throughout its rollout, which completed on December 16th: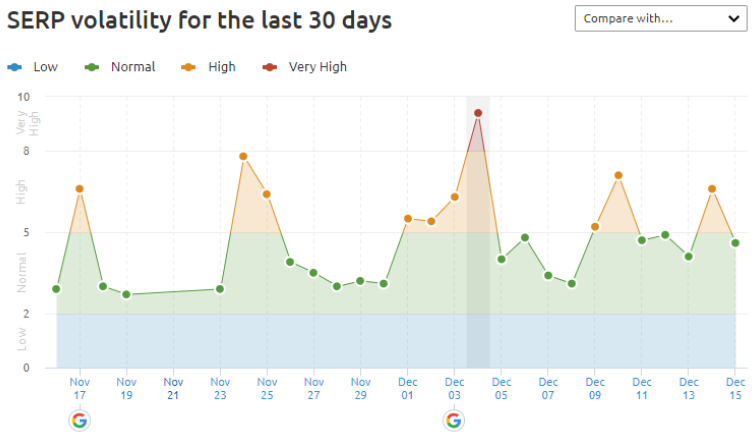 With any update, REQ's team continuously collects data to analyze changes experienced in the SERPs. Based on our analysis over the last few weeks, Google's growing ability to understand site content and match it with user intent has enabled the search engine to provide more relevant, accurate answers to searchers' queries. While a site may have lost rankings for some keywords with this core update, it doesn't necessarily mean that there is an issue with the site but rather that there may be content on another site that better answers the particular query.
What This Means for You
As previously noted by Google in its blog post on core updates, there is nothing to change or "fix" if your site experienced drops following a core update. At REQ, our goal is to understand what Google values and translate those findings into results for our clients. If your site was impacted by the December 2020 Update, we recommend the following:
Focus on improving the quality of your content, so that it is better than your competitors.
Bolster E-A-T signals where possible, especially when it comes to demonstrating credibility
Review any keywords lost and analyze content on the sites that outrank you for those keywords. How does your content compare?