The State of Search: Authorship
The search community has been active during the month of September, speculating about the occurrences of unconfirmed Google algorithm updates, especially around September 24-25. While our sensors did pick up some volatility and fluctuations in the search results throughout the month, we do not see significant patterns to call out at this time.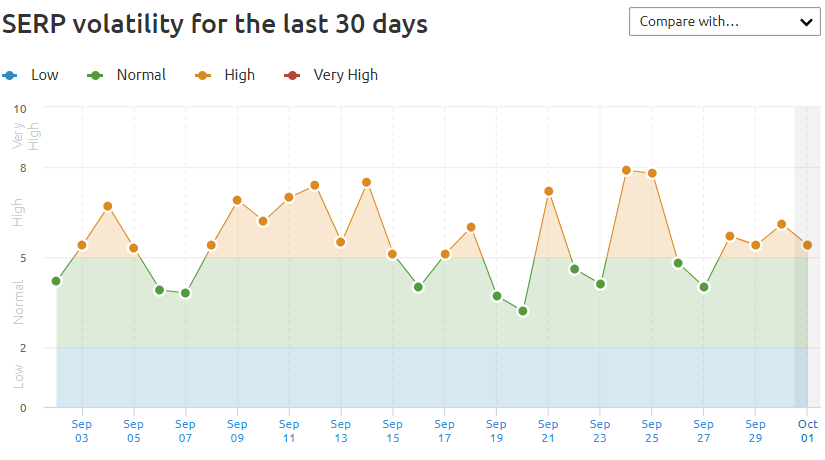 Google News & Tips
Google Search Console - On September 21, Google reported delays in Google Search Console's performance report which were resolved two days later. 
Canonicals - Implement self-referencing canonicals across a site's pages to help prevent duplicate content issues especially when UTM tracking codes are involved.
Authorship - While not a requirement, Google recommends including author names and short bios for the content published on sites to further demonstrate its trustworthiness (the "T" in E-A-T). 
What This Means for You
As new content is added to your sites, make a point to include authorship information where available. This should include the author's name, background demonstrating the author's expertise, and contact information (email, professional social accounts, and/or company site).