The Potential Future of All Google Branded Search
Danny Sullivan recently posted on Search Engine Land about the discovery of Google + 'Latest Posts' being favored for major brands, such as TV Guide. So far we've found that The New York Times, Toyota, YouTube and other early participants of Google's Direct Connect program are the first to go public with these changes.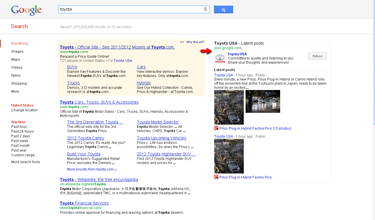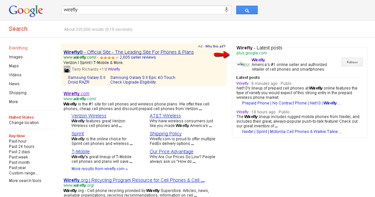 Direct Connect was announced in 2011, giving Google+ brand pages a leg up on Facebook Pages, Twitter, and other branded profiles. The link appeared just under the search box, so it essentially it acted like a search result above the search engine page.

However, a member of our search team thinks it will be rolled out to all major brands participating on Google+ once there's more overall adoption. This post makes it pretty clear that Google+ is a critical initiative for the company.

From the money.cnn link above regarding Google+:
'That turned into corporate priority No. 1 when Larry Page took over as the company's CEO. 'Social' became Google's battle cry, and anything that didn't support Google+ was viewed as a distraction.'

Google told Search Engine Land the following prior to the recent change:

'We're continuing to experiment with the ways we can help you find and interact with the people you're looking for or who may be related to the topic you're searching for.'

It's important to note how this, once again, alters the paid search landscape. Prior to this 'experiment' for select brands mentioned above (for now) the right sidebar of the results was mainly dedicated to paid search advertising.

You can check out some of Google's other major changes in recent years, which we've made every effort to stay ahead and keep you informed of: Google OneBox, Plus Box, Direct Answers & The 10-Pack.

If you find any other examples of branded 'recent posts' being favored in the search results we'd love to hear about them below.