Our Christmas in July Wishlist for Mobile PPC
Summer is the time for road trips and connecting with old friends. After attending SMX Advanced in Seattle last month, I thought we could catch up with our old, popular friend: mobile PPC advertising. This has been a hot topic since February of 2013 when Google announced mobile-enhanced campaigns, but has gotten even more heated since. Google removed the right sidebar ads and mobile search volume has surpassed desktop search volume in 2016. Google continued pushing the mobile hype train by announcing a new mobile-focused user Interface at the latest Summit.
There are so many statistics and case studies relating to mobile PPC, so I put together my favorite five:
Nearly half of all visitors will leave a mobile site if the page does not load within 3 seconds.
34% of executives won't make a purchase or submit a lead because of a non-mobile friendly interface.
In countries like Spain, Italy, and Singapore, more than 85% of the population is actively on smartphones (81% in US). Users in these countries with high mobile usage expect to find you on mobile.
"Near me" searches have doubled in the last year (i.e. ice cream sandwich near me).
Users spend 50% of their time on smartphones using search engines.
These facts go on and on, but the point is your mobile user experience and mobile advertising need to be polished for the mobile age. Since it's July, I have created a Christmas in July wish list to send to Santa's developers and digital advertising team.
Dear Santa, this year I want my mobile landing pages to have…
Short Click Journey: Make the user click journey as short as possible to convert successfully, whether it be signing up for an email list or buying a new pair of shoes that will be sold out within three minutes. In my online shopping experience(s), it's too easy to spend my paycheck on a mobile website if the shopping cart has a PayPal plug-in.
Short Forms: Only make users fill out the information that your business needs. If you're a B2B client offering a white paper, don't ask for an address or a phone number if you already have an email. If you're asking for all of this information, I will expect harassment in all forms. Get what you need and get out.
Fast Loads: In June, Google released this tool to help you test and diagnose your site's speed on mobile and desktop. It even gives you action items to pass along to your development team. Making your audience wait for more than 3 seconds will cause users to bounce and click-through to a competitor's site. Don't leave that user's money or information on the table.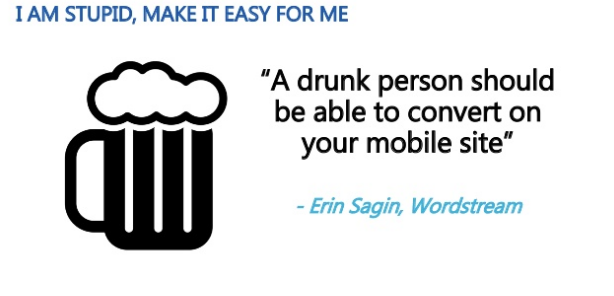 Dear Santa, this year I want my mobile PPC to include…
Mobile extensions: In the current search engine landscape it is key to take up as much space on the results page as possible, especially on mobile where less ads appear above-the-fold. Make sure you are utilizing all the extensions that apply to your website or business. Instead of running desktop sitelinks on mobile, tailor them to the user's mobile experience and create mobile versions of each.
Call Extensions: If you don't have an 800 number or call tracking vendor, don't fret. Google AdWords can help you track call length and other high-level information. Most people I assume would rather speak to a human, especially if you're user needs bed bugs removed yesterday.
Stand-out Headlines: With expanded text ads rolling out, make sure that important, stand-out details are in your headline and description 1 line. Extra tip: do a search for the keyword and see what other organic and paid results are writing for headlines.
Call-Only Ads: This is a great tool for anyone, but especially if you're mobile landing page is not up to par. Call-only ads are a mobile-only feature that only gives a user the option to call your business.
Ad copy: Consider where your mobile user is in the funnel and tailor your ads to them.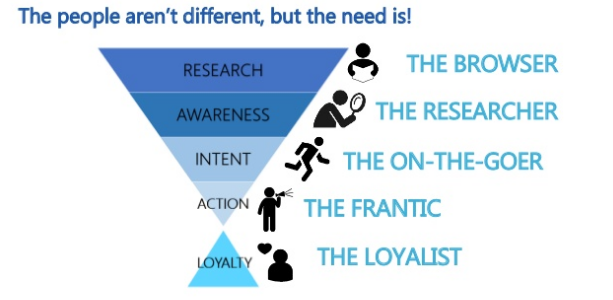 And there it is! My Christmas in July wishlist for mobile PPC. What did you have on your list? Let us know on Twitter!