First Click or Last Click? Neither, It's About the Journey: Takeaways from the 2017 Google Partner Summit
An event our team looks forward to every year: the Annual Google Partner Summit. At the New York City gathering, we were joined by over 1,000 members of the digital advertising community from 63 countries, coming from as far as Perth, Australia.

Here are our takeaways:
THINK BIG: IT'S ABOUT THE JOURNEY
One third of all purchases have a consumer journey that takes more than 30 days.

48% of searchers switch between brand and generic paid search terms.

Don't get "lulled" into last click attribution! It doesn't show the full value of the consumer journey. You need to invest in the whole funnel to learn what is happening, and make adjustments based on those insights. Understanding this journey is the first step to running effective ad campaigns.

THINK LOCAL: "NEAR ME" IS DEAD
Local searches without "near me" have outgrown comparable searches that contain "near me." Searchers are assuming Google knows that they want something close to them and expect results that fulfill that desire.

Google has seen an 85% increase in mobile searches for "where to buy (product)."
THINK NOW: REDUCE THE FRICTION
People compare their experience with your brand--no matter what you do or sell--with what they see elsewhere. If they can do it in one place, they expect to be able to do it with you. They want to buy a car as easily as buying a pizza online.

Google is seeing a 2x increase in same day shipping searches, 150% increase in travel searches for "today" and "tonight," and 3x increase in "open now" searches.

Be relentless when removing friction! Customer expectations are accelerating - it's no longer just about the best product, but a frictionless experience that is fast and easy to buy.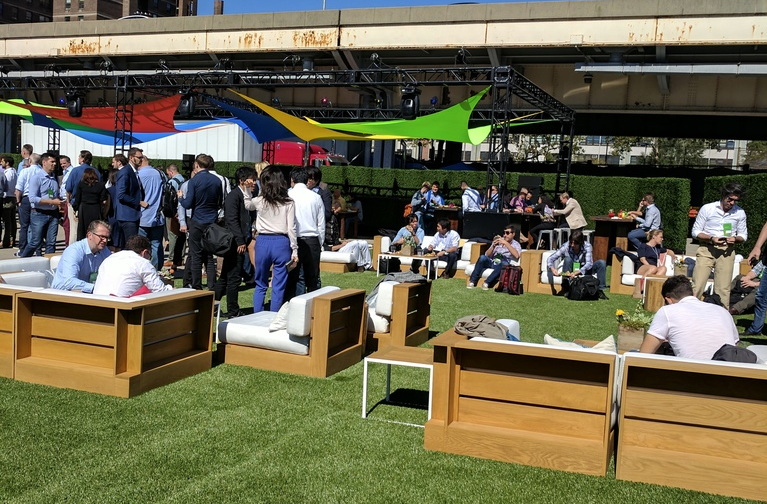 As a Premier Google Partner, we're able to bring these insights and more to our clients. We have direct access to the Google team here in DC and even host events with Google.
Want to tap into our network? Send us an email at [email protected]!