Facebook's Trevor Madigan Stresses Importance of Social Business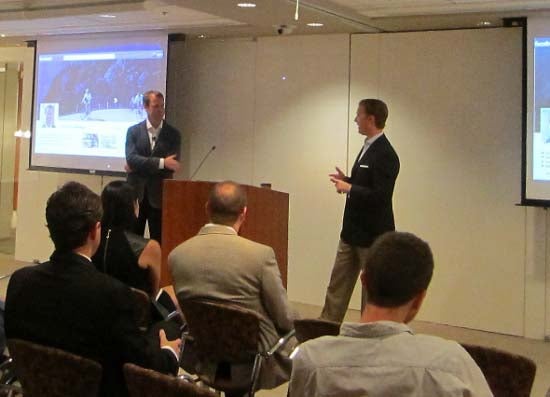 Trevor Madigan, Global Business Manager at Facebook, spoke to RepEquity and select clients last week on the growing importance of social business and connecting with customers online. Trevor emphasized how, while the web continues to grow and change each day, people fundamentally stay the same. Since the beginning of time, people have formed relationships based on mutual interests. With Facebook, Mark Zuckerberg aspires to transfer many of those connections from the real world to the Internet. He is not alone, though, and that is why we continue to see massive growth in the area of social discovery.
In the past several years, Facebook has changed from a place where people connect with primarily friends and family members to a place where people can connect with brands. Trevor offered solid advice for brands hoping to successfully interact with loyal clients and customers. For a fraction of the cost large companies will spend on print or television advertising, they can utilize Facebook to reach over 900 million people and target their audiences with almost 95 percent accuracy. But Trevor also warned against jumping into Facebook without a clear strategy.
'Don't shout at consumers,' Trevor said. 'Engage and help them. Having a high percentage of your fans to be your customers is critical.'
Whether you represent a large company like Nike or Huggies or a much smaller local business, Trevor recommended this optimal publishing mix:
40 percent of your content should be directly about your product or service
40 percent should not pertain directly to your products or service, but should relate to the brand
20 percent of your content should be unrelated to the brand, but still relevant to fans
Overall, Trevor stressed the importance of quality content, strategic publishing and honesty for brands hoping to succeed in the growing world of social business.