DuckDuckGo: The New Search Engine on the Block
Google's the cool, popular kid in class. Everyone turns to it for advice and answers. It knows all the latest gossip, news, and top stories. Google knows all the best dining options and fun events around town. It's easy to see all the exciting events taking place near you this weekend – just search for "events near me" in Google's search.
However, a new kid has entered the classroom – DuckDuckGo. DuckDuckGo prides itself on being "the search engine that doesn't track you." Even though Google's the popular kid in class, one common critique of the search giant is that it doesn't value users' privacy. It may be good at giving advice, but it doesn't have a reputation of protecting privacy data. In fact, Google routinely collects and uses the personal data of its searchers and even leverages that data to increase its bottom line. In contrast, DuckDuckGo has said that search engines don't need to track users to make money.
DuckDuckGo Emphasizes Privacy and Security
Unlike Google, DuckDuckGo promises not to use cookies to follow its users and says it doesn't accumulate any personal information from its searches. Even users' IP addresses are hidden, according to the search engine. When you conduct a search on Google or Bing and then visit a webpage that appears in the search results, your computer shares information like your IP address. DuckDuckGo eliminates this intermediary "search leakage," as explained in their privacy policy.
DuckDuckGo clearly prides itself on offering a secure search experience for its users. Even a search for "DuckDuckGo" on Google demonstrates this: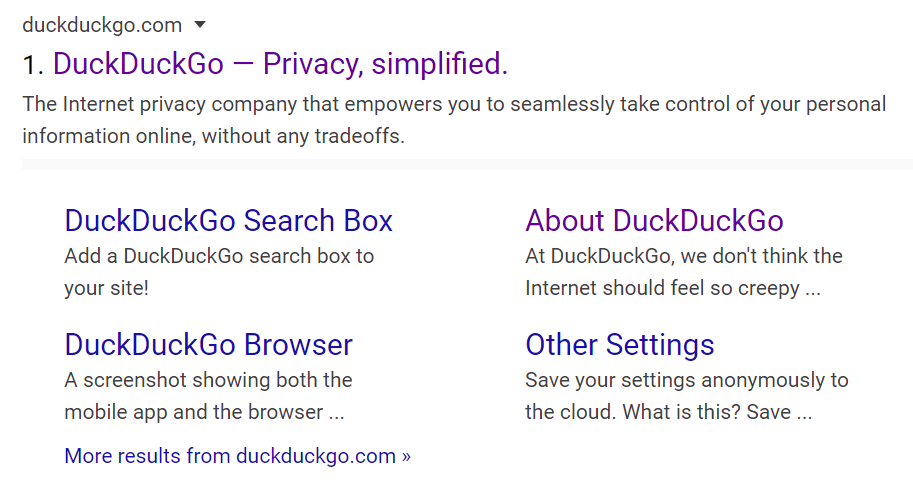 The new search engine on the block has been gaining in popularity. In 2016, DuckDuckGo saw a little over four billion searches. That figure surged to over 15 billion in 2019. Twitter CEO Jack Dorsey recently admitted that he uses DuckDuckGo instead of Google on his mobile phone. However, while 15 billion may seem like a significant number, Google is known to handle over two trillion searches per year.
Can DuckDuckGo and Google Play Nice?
Can the popular kid in class exist in harmony with the new kid? In an actual classroom, it may be unlikely unless the teacher interferes and establishes some rules and guidelines. The same holds true in the real world for the competing search engines. In Europe, for instance, antitrust action by Europe's competition watchdog has forced Google to provide Android users alternatives to its own search engine in the form of an options screen that will appear on their phones.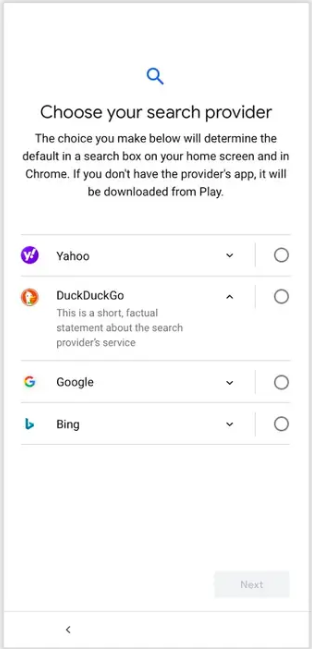 Search Engine Optimization for DuckDuckGo
While it seems to now be removed from their help pages, DuckDuckGo did once have a ranking tips guide that emphasized the need to generate "high quality" links, like from Wikipedia, in order to rank prominently in their search results.

Optimizing for any search engine generally requires maintaining a website that is free of technical errors (such as broken pages and XML sitemap issues), loads fast, boasts a portfolio of high-quality, industry-relevant content, and has backlinks from authoritative sites.
Whether you want to optimize your website for Google, Bing, DuckDuckGo, or any other search engine, and whether your needs are more for search engine optimization or for online reputation management, REQ can help.