5 Lessons I Learned at My REQ Internship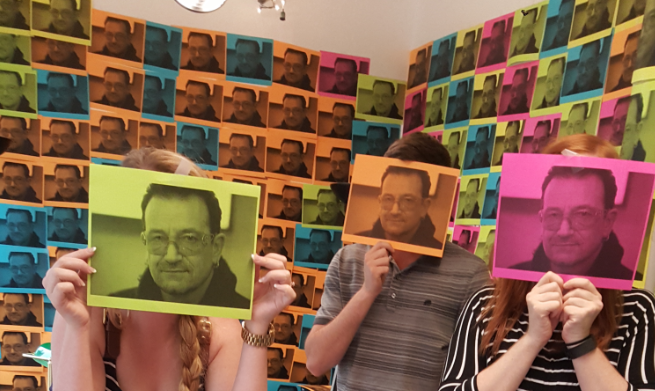 As a junior in college, panicking that my time in school was half way done, it only seemed logical to start the process of entering the real world and interviewing for a summer internship. After learning about REQ, I knew they were my perfect match. The company is high-energy, incredibly knowledgeable and diverse, and provides a close team environment. Honestly, what more could I ask for in my first summer internship? Here are some important lessons I've learned while working at REQ:

1. Every Task is a Learning Opportunity (Cliche?, I know)

It's really no secret that interns don't always receive the most glamorous projects to work on, but I found that regardless of the project, there's always a chance to learn something new. Working with different teams helped me learn so much about content writing, SEO, account management, and more.

2. So. Many. Tools.

I can honestly say I was surprised by how many tools the Account Managers use in order to assist their clients. They utilize Sysomos, Google AdWords & Analytics, Drupal, WordPress, HubSpot, Facebook, Twitter, Instagram, Snapchat, and many more to manage their clients' needs. Being able to dive in and learn about each of these tools from an agency perspective taught me a lot about what clients and consumers want.

3. Every Project Offers a Chance for Branding

Interning at a company that specializes in managing online reputations, it's no surprise that there was a focus on taking every opportunity to present your best self. Whether it's mirroring your clients' tone when creating content or making the decision to use red staples over normal staples for client material, each task that we completed showed me that attention to detail and keeping the brand in mind are essential to overall success.

4. Always Ask Questions

There's definitely a learning curve when entering a new job, especially when there seems to be a new lingo that comes along with it. When in doubt, I found it was always best to just ask for help. REQ employs industry experts who love what they do and are top-notch teachers. They taught me to ask away. Not only does asking questions allow more clarity and present teachable moments, but it also fosters far more efficiency.

5. Have Fun

REQ embodies a work hard play hard atmosphere. When you spend so much time at work, it'simportant to remember to enjoy the ride. From Bono-fying an employee's office (with 600 photos of Bono), to lunches with all members of the team, and of course Beer Cart Fridays, REQ constantly reminds employees to relax and enjoy their time.