Event Details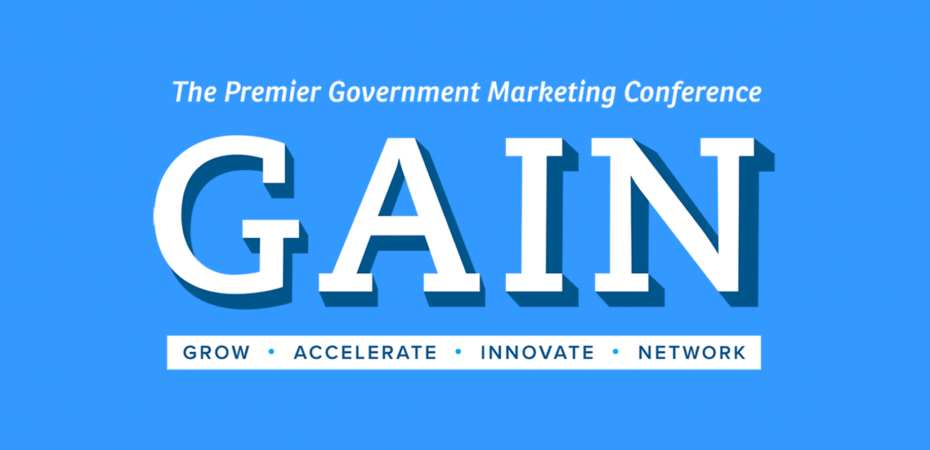 GAIN 2020 is the premier government marketing conference where you will learn along with the brightest minds in the government marketing community.
We promise to bring you the high energy learning environment that GAINER's have come to expect but virtually!  We'll host GAIN 2020 over 4 days in November 2020 with 2-hour segments so GAINER's are able to schedule their time accordingly to ensure you don't miss any of our informative sessions.
GAIN 2020 will bring you the tools, insights and inspiration you need to take your 2021 government marketing to the next level via an online environment that can be accessed from anywhere.
Session #3: INNOVATE will take place on Tuesday, November 17 from 10:00 AM to 12:30 PM ET.