Event Details
Date
Time
6:30pm - 10:30pm
Address
Located between 8th Street NW & F St. NW. Across from the International Spy Museum.
Washington, DC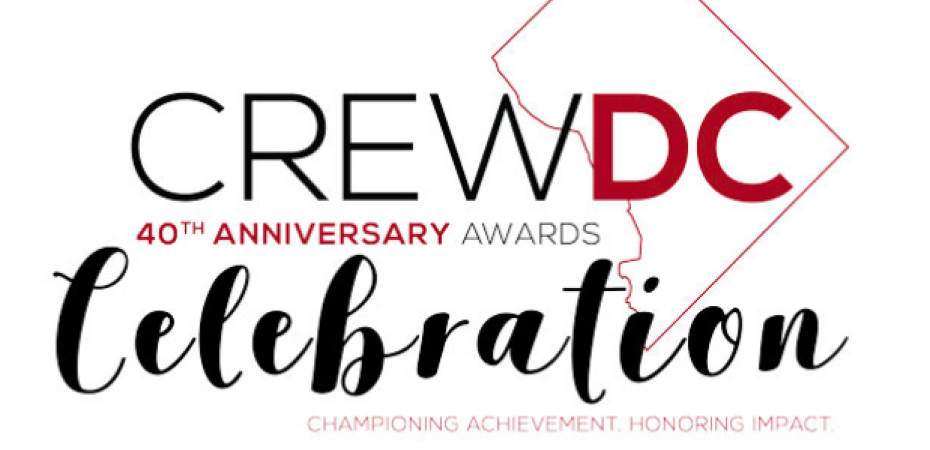 The 2019 CREW DC Awards brings together hundreds of leaders from throughout the Washington, DC commercial real estate industry to recognize and honor outstanding leadership as well as transactions and developments that demonstrate excellence, impact, and vision the greater Washington DC area.
This year marks CREW DC's 40th Anniversary! In celebration of this milestone, the awards will be a seated dinner with new award categories developed for this special anniversary celebration.
The individual award categories this year include Woman of Impact Award, Champion Award, Woman of the Future Award, and the Game-Changer Award. The are two project awards which will be recognize influential projects that have changed the DC landscape, one project for the past and one project for the future.
The CREW DC Awards celebrates leaders in the commercial real estate industry, encouraging the recognition and advancement of women. Attendees will have the opportunity to network with industry leaders and acknowledge the inspirational individuals making an impact in our community.