American Advertising Federation: The Ripple Effect
Event Details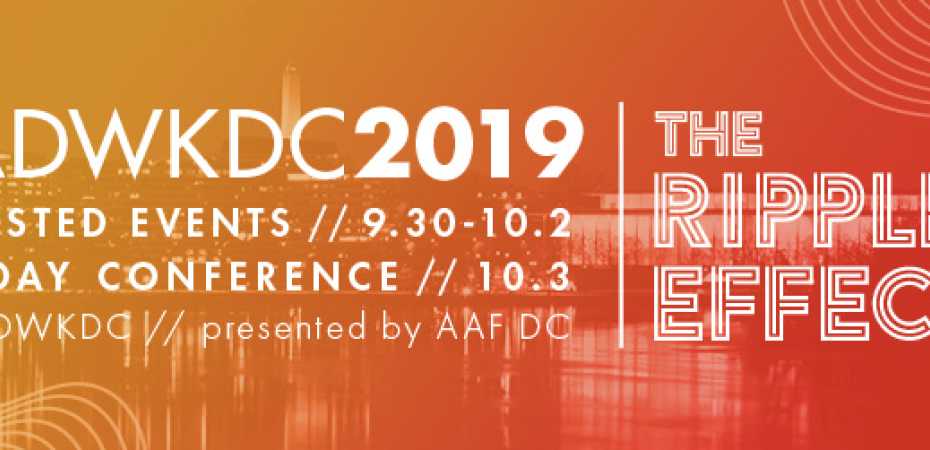 This year we're bringing together the community for a one-day conference and also a week's worth of programming around "The Ripple Effect,"  our 2019 Advertising Week DC (ADWKDC) theme.  
The federal government is right here in our front yard, and its politics and policies affect the lives of people worldwide. But when we consider the powerhouses of marketing and advertising, we point to cities like New York or Los Angeles, and forget DC's unique impact.
The work done across our local advertising community impacts companies and consumers, all business verticals, and is felt beyond our borders—we influence the influencers. In recent years, with politics driving brand behavior and consumers expecting to hear about brand values, more businesses have looked to DC's advertising community and our expertise in crisis communications, advocacy, and purpose-driven marketing. At ADWKDC 2019, hear from experts from the DC market and beyond speak about DC's compounding influence.